There's a buzz about eating insects. Is it really a viable option? GFS Strategy and Policy Officer Emma Rivers reports.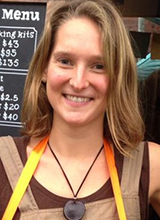 Insects are hailed as a cheap, sustainable source of protein and other micronutrients which have minimal greenhouse gas emissions and can be fed on waste.
They are much better at converting their food into protein and body mass – feed conversion (PDF) – than poultry and other livestock, meaning that they could be a much more efficient source of protein for animal and human consumption.
Compare that to the production of meat that is responsible for 18% of the 36 billion tons of 'CO2-equivalent' greenhouse gases (GHGs) the world produces every year. Livestock use 30% of the earth's entire land surface and it takes 33% of all the arable land to produce enough feed for them. Hence the increasing interest in insects to meet growing demands for protein in the diet.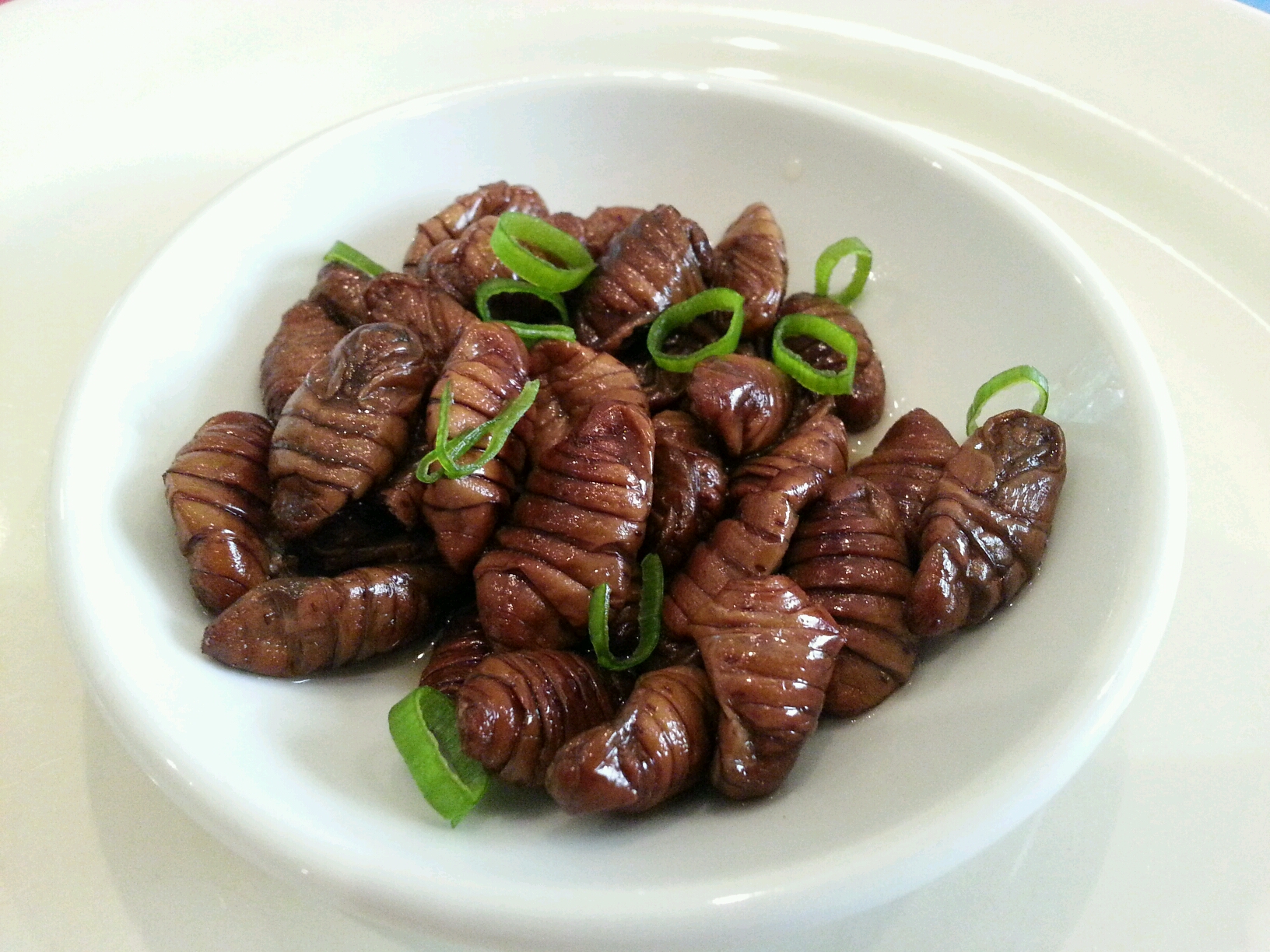 But would this motivate you to replace a 'corn-fed' with 'meal worm-fed' turkey this Christmas? Or go straight for the creepy crawly dinner?
Buzzfeed
Currently, over two billion people (PDF) worldwide have insects as part of their diet and have been for centuries. Thailand already produces 7500 tons of edible insects per year – that's over two trillion insects!
Insects may have many beneficial uses in by-products (honey, silk) and ecosystem services (pollination), but there are still a lot of unanswered, somewhat fundamental, questions about food safety, mass-production and regulation for consumption.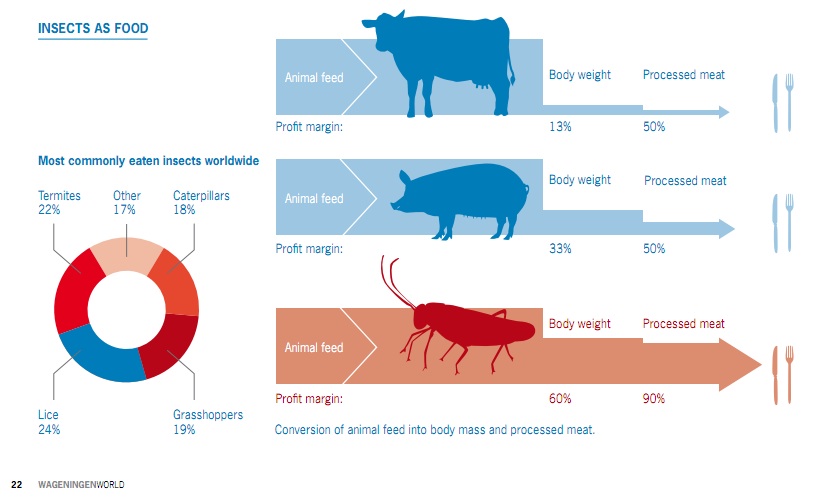 For instance, current EU regulation (PDF) does not include insects on the official list of 14 allergens so producers are not required to label them on packaging. There are risks of humans becoming allergic to insects as we do to shellfish, but there is no collated evidence of human or animal trials to prove this either way.
The EU is calling on experts to evolve current regulation to control insect products for animal feed and human food, but is there enough evidence yet to support this? There are no definitive answers on how animal and human gut microbiomes will react to a radical change in diet.
For example, humans who haven't eaten insects for generations; chickens that have been bred to feed on corn/soy bean meal; and ruminants such as cows that have always fed on grass or a grain-based mix. How will they cope with a diet change and what is the likelihood that they will become allergic?
Culturing the evidence
I would like to know to what extent insect production is more sustainable than traditional livestock systems. True, they don't use a lot of land and don't emit a lot of GHGs themselves but most of the 1,900 edible insects are tropical and would need houses to be heated to around 30°C. I can see self-sustaining systems on farms, such as farmers using chicken waste to heat insect houses for animal feed, but this would take a significant investment from the farmer which would be a big barrier to uptake.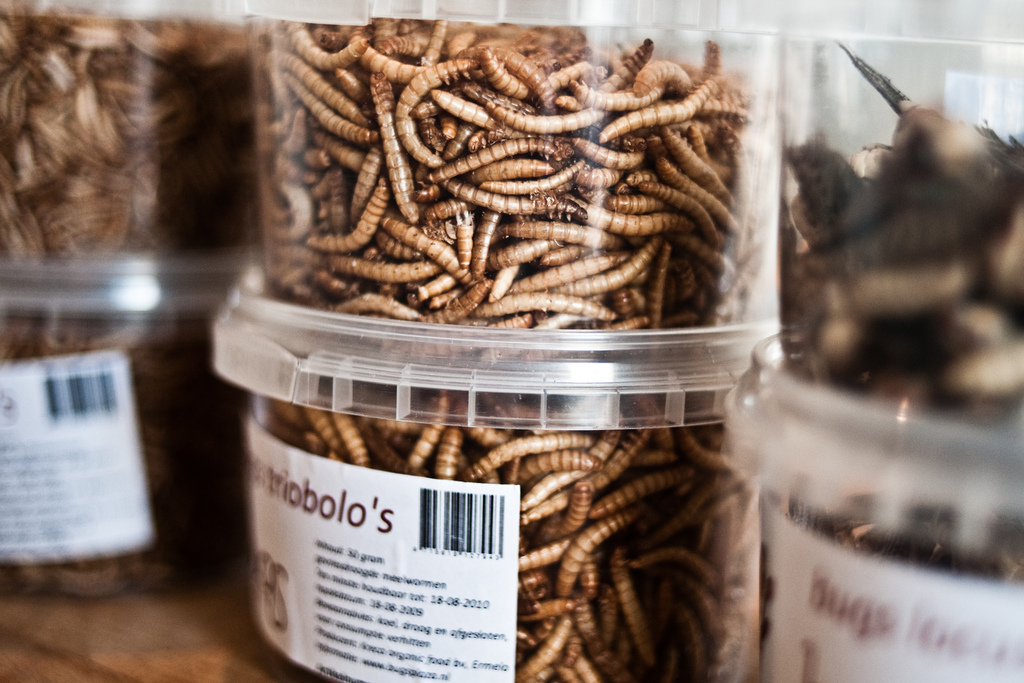 It is claimed that insects can be fed waste products, but what types? But, other than just pre-consumer and household fruit and veg waste, rearing insects on waste comes with associated risks: is it safe or fair to feed chickens insects reared on chicken poo? Is it safe to feed other manure-based waste products to insects reared for human or animal consumption, even if they only selectively eat the nutritious parts? And to what extent does diet affect the nutritional value of the harvested adult insect?
For the insect industry to be sustainable, best practice production methods would have to be created and shared to ensure best resource use and good yield. However, there are currently no standardised farming methods, and the economic viability of insect farming has not yet been proven in terms of optimum habitat, diet and harvest. There are also processing methods for extraction and added value insect products that need to be determined. (See also the GFS post ' The protein problem.)
The 'yuck' factor
I'm all for the integration of insects into animal feed – that's what poultry ate before being industrially farmed and there's a strong interest in using more natural ingredients in our food.
But one of the biggest challenges to insect consumption, more than that of new regulation and economic farming methods, is public perception. Would you eat roast termites, bug-ful sprouts and cricket cake at Christmas?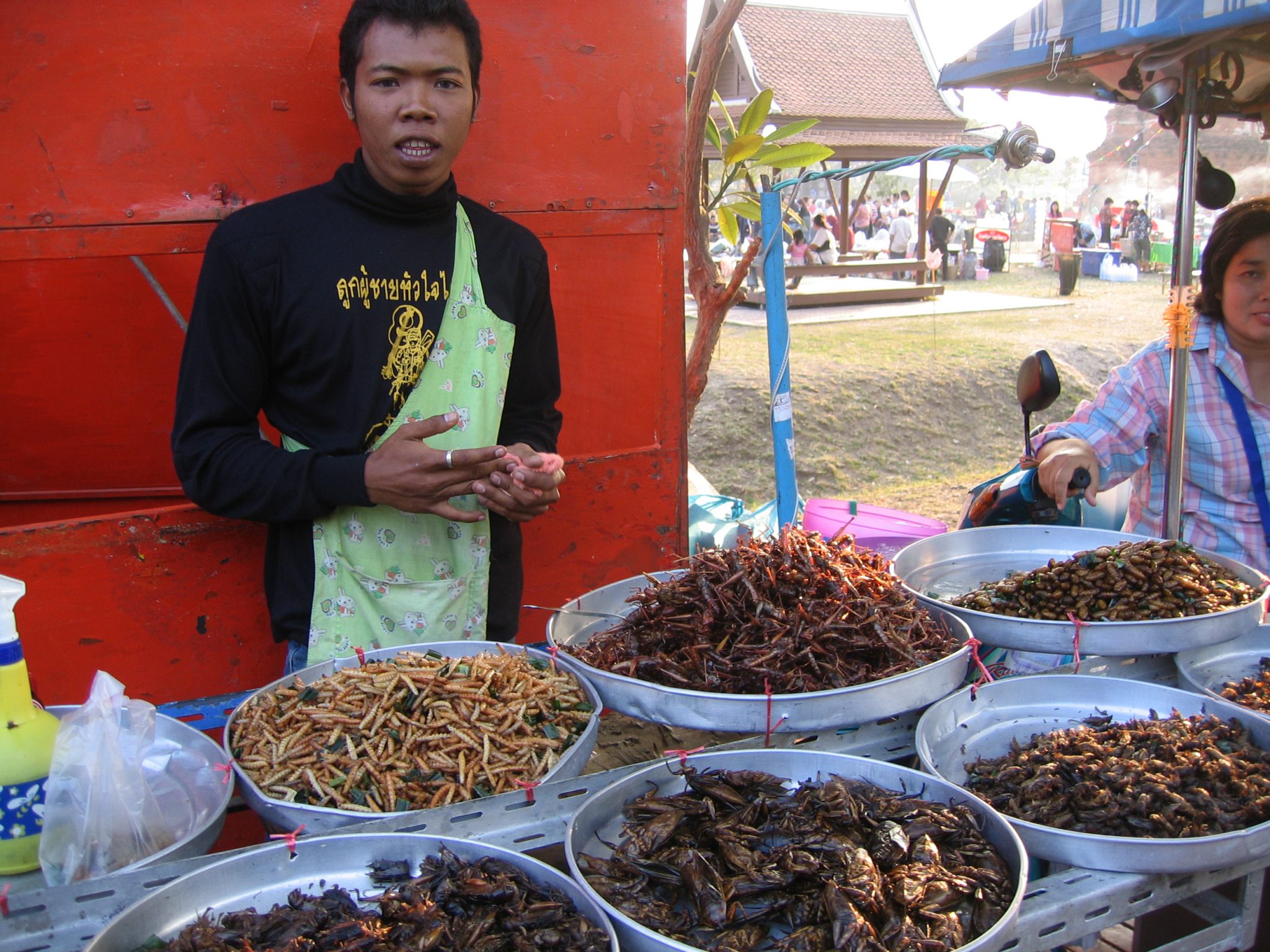 One way to get over this would be to extract the proteins and micronutrients for use as additives in energy bars and other protein products akin to our current use of whey.
This would mean that food products would taste the same as we're used to and remove the need to see the insect in the food, because even if the environmental, socio-economic and agricultural advantages were proved to be an overwhelming no-brainer – they're still creepy-crawlies to me!
About Emma Rivers
Emma Rivers is Strategy and Policy Officer for the Global Food Security programme. She studied Chemistry at University of Reading before working with green charities, including WinACC, Frontier and green energy company GoodEnergy, and travelling in South East Asia and Australia. Through this, and her work with Australian food and green tech businesses, her passion for sustainable living and the overwhelming need for everyone to have access to a healthy diet lead her to join the Global Food Security programme in November 2014.