How can fish-producing technology scale up to feed more people? GFS science writer Theresa Meacham casts the net wide.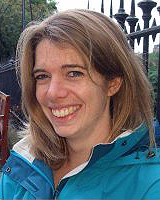 Having just launched the latest GFS Insight about Aquaculture (PDF), I have been thinking a lot about the role that fish have in our food system. For a start, in the UK we sell most of the fish we catch and eat imported fish mostly caught abroad!
Aquaculture production has increased at an average rate of 8.9% since 1970 in the UK. But in fact our industry is tiny compared to Asian production which is 89% of the global total. Some of the drivers behind this growth (despite exquisite taste!) have been the health benefits associated with eating fish and shellfish products, environmental pressures on land and wild fisheries as well as an increasing world population.
As highlighted by Dave Little in his blog, part of the success of aquaculture is that fish require lower inputs and can convert a greater proportion of feed into body weight, so are a more efficient protein source than terrestrial animals. This is because fish are cold blooded so energy is not required to maintain a high body temperature and water supports the fish's body.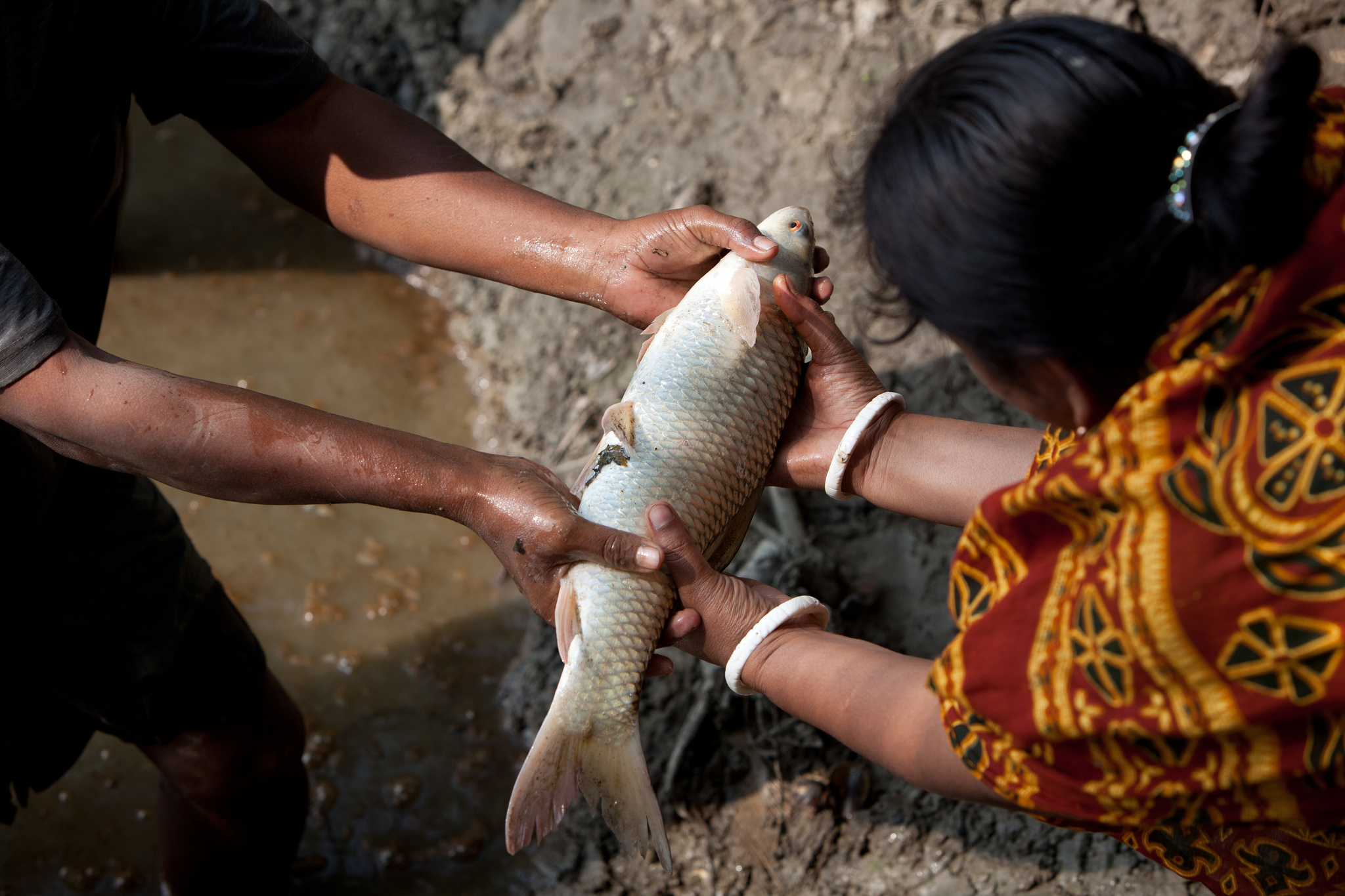 Hence, despite the youth of the industry in the UK, total salmon production in Scottish waters was worth £584.7M at farm gate prices in 2011 and UK seafood imports were worth £2.56Bn in 2012, so there is a lot of money to be made in this sector but new technologies are needed to maximise potential and minimise problems.
Vaccines and specialist technologies
Disease and health management is an important area for aquaculture, because of high numbers of animals in relatively open systems where water movement can provide an easy route for disease transmission between wild and farmed fish. Work is being undertaken to develop new vaccines and vaccine methods (such as immersion, spray and oral vaccination) and Global Food Security (GFS) partner the Technology Strategy Board is currently funding a four-year consortium to develop a vaccine for sea lice.
In the UK, fish production is increasingly being carried out in novel places such as up to 2km offshore with new cage designs that can withstand large ocean swells, high winds and being in a remote location.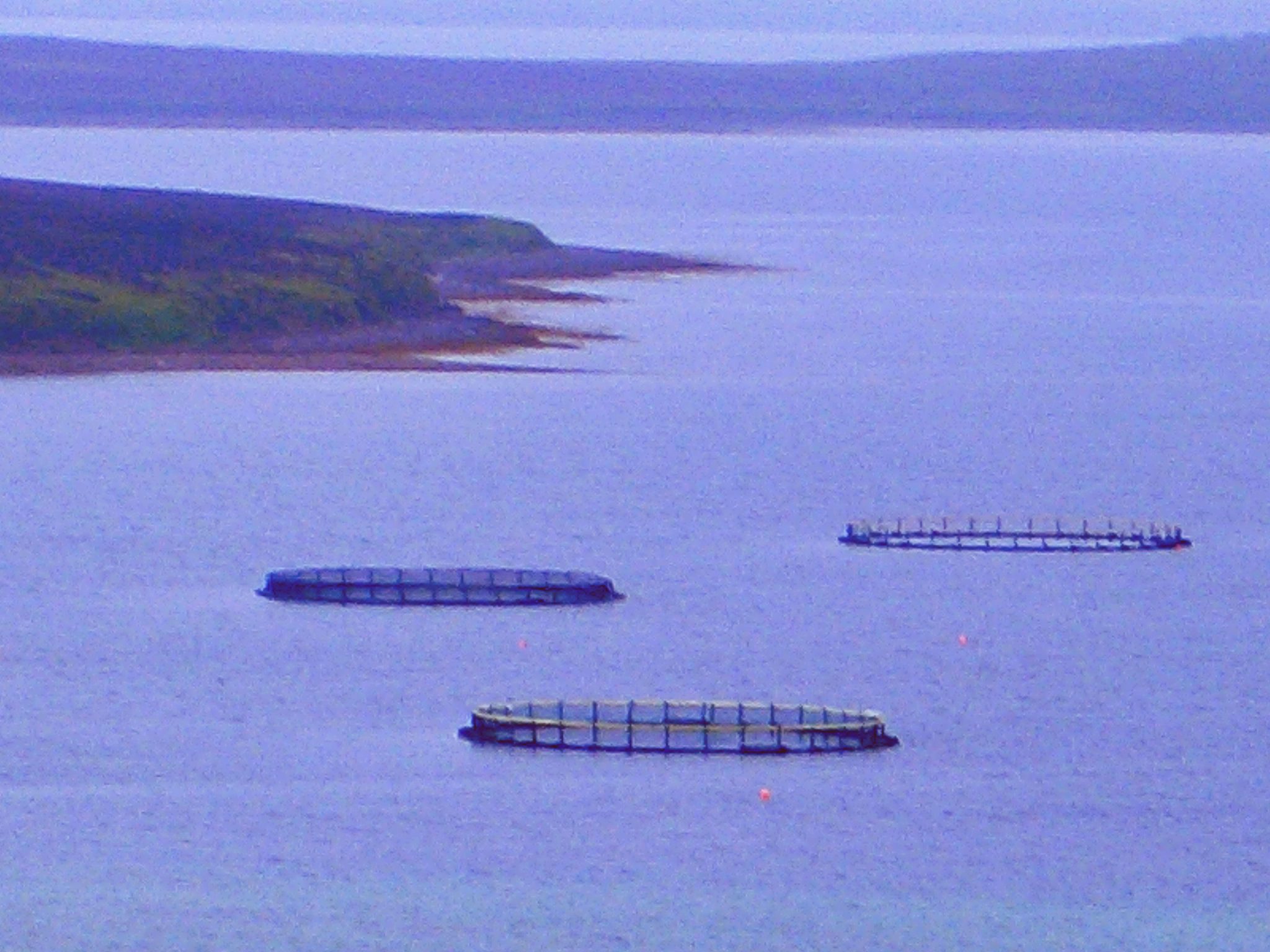 There are also on-shore sites with recirculating aquaculture systems, and in Denmark, 50% of the production of freshwater trout now takes place in recirculating technology systems. The driving force behind this change has been its strict environmental legislation of the EU Water Framework that sets water quality standards.
Feeding and modifying fish
Fish feeds for carnivorous fish such as salmon and trout are largely comprised of both fishmeal (dried fish or fish by-products) and fish oil. However, these ingredients are finite resources and also need to be fished, so their supply is becoming unsustainable.
Increasingly, alternative ingredients are being included in the mix, such as soya bean, protein concentrates and vegetable oils, but these ingredients do not have the omega-3 fatty acids associated with health benefits. This is because these so-called 'fish-oils' come from the algae lower down in the food chain, and are not made by the fish themselves.
A research project at Rothamsted Research, an institute that receives strategic funding from GFS partner BBSRC, has produced a sustainable supply of omega-3 fatty acids by inserting an algal gene into the plant Camelina sativa. The plant then produces the omega-3 fish oils in the genetically modified (GM) plant which can then be fed to the fish.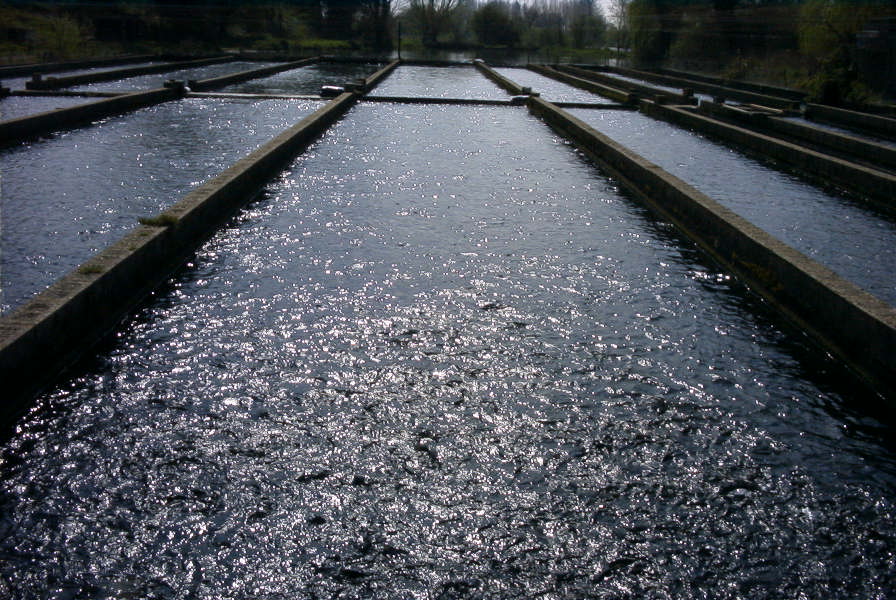 This could reduce the amount of wild fish used in fish meal, but it goes without saying that some people do not like the idea of GM plants, or eating fish that have eaten them. Beef cows in the UK (and many other countries) are fed a lot of GM soya, but it remains to be seen whether people will accept the same in fish. (You can find out how we are capturing public opinion – and have your say – at the end of this article.)
Another consequence of aquaculture as a young industry is that desired traits, such as fast growth rate, have not been selected for over long periods. A US company has developed a GM salmon that grows to adulthood in 18 months rather than three years. These fish are grown in land-based contained facilities in Panama, preventing the fish from escaping into the natural environment.
Branded 'AquaAdvantage', these fish have been declared safe to eat by the US Food and Drug Administration and the company is now seeking approval to sell the salmon in the US.
Have your say on research
The Scottish Government's draft marine plan (PDF) states that the target is to increase marine fin fish production by 50%, and shellfish by 100%, by 2020 from a 2011/12 baseline; the Welsh Government has set similar increase targets over the same time period (both are also GFS partners).
To achieve this, even more research and innovation will be needed in the aquaculture sector in the future. Emerging technologies at the moment include aquaponic systems where freshwater aquaculture in a recirculated system is combined with hydroponic horticulture, usually herbs or salad vegetables. There have also been technological advances such as micro-sensors and electronic tags that enable data to be collected from individual fish.
Another underexplored area of research is public perceptions and attitudes towards the aquaculture industry.
To help address this and other food security areas, the GFS programme will be exploring the possibility of setting up a virtual public panel. This panel would act as a 'sounding board' for discussions on particular questions and topics this autumn. Watch this website or follow GFS on Twitter (@FoodSecurityUK) to find out how your ideas can be counted.
About Theresa Meacham
Theresa Meacham is the Analyst and Review Writer for GFS. Before joining GFS, she completed a PhD at the University of Edinburgh, investigating how measurements and models of Carbon storage in forests can be improved.