The 'white revolution' could bring food security and economic benefits to Africa. Cesar Revoredo-Giha from Scotland's Rural College reports from the field.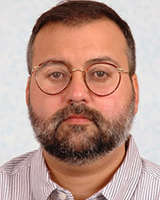 In recent years there has been talk of a 'white revolution' in milk production in Africa. Countries such as Tanzania and Uganda have looked to follow India in increasing per capita consumption of milk and dairy products.
We take the white stuff for granted in the West. It is so cheap and plentiful that it has even become derided as a source of modern ailments like allergies. But so long as you are not genuinely lactose intolerant, the balance of evidence favours milk as a good source of sugar, fats and nutrients. And in developing countries, this can be the difference between health and malnutrition.
But it's a living liquid. To get milk from cows to people needs refrigeration, a reliable infrastructure and an efficient supply chain. Supply chains that are fragmented or not operating properly can become a barrier for the development or sustainability of agriculture. Malawi has the lowest consumption of milk per capita in Africa – estimated at 4.7 kg/capita/year compared to an Africa average of 15 kg/capita/year). In addition, a high percentage of the milk is rejected by processors due to quality issues – an estimated 17%.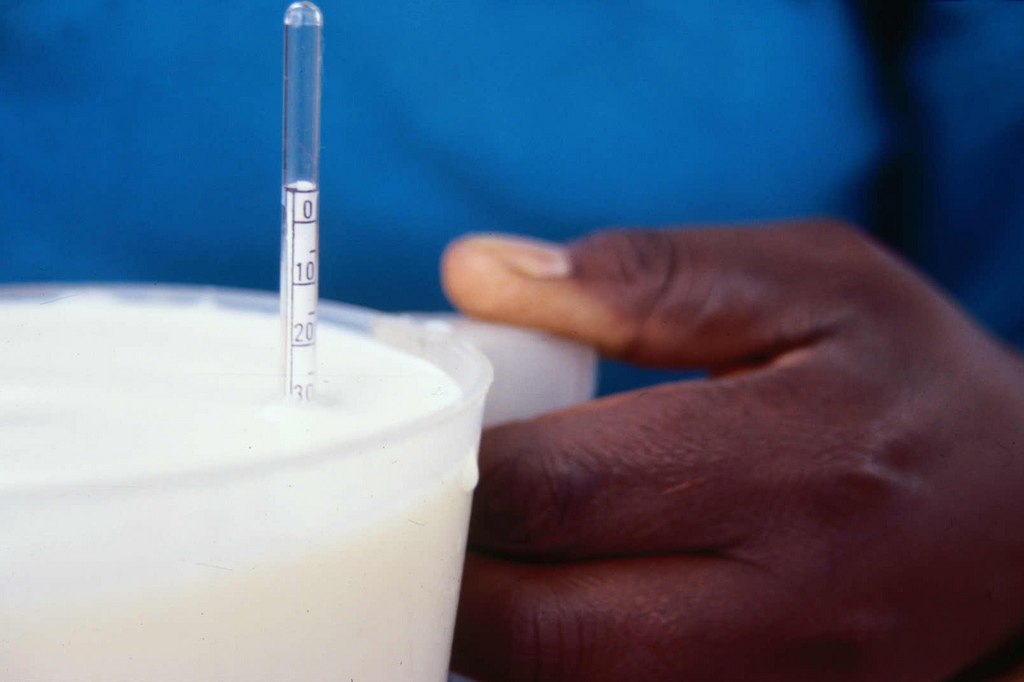 Feeding the people
I've been working in agri-food supply chains for about 22 years, and in Malawi on milk and dairy supply chains for the past three years. It's a beautiful country; the Great Rift Valley runs from North to South with Lake Malawi, Africa's third-largest inland lake, running down much of its eastern border (see map).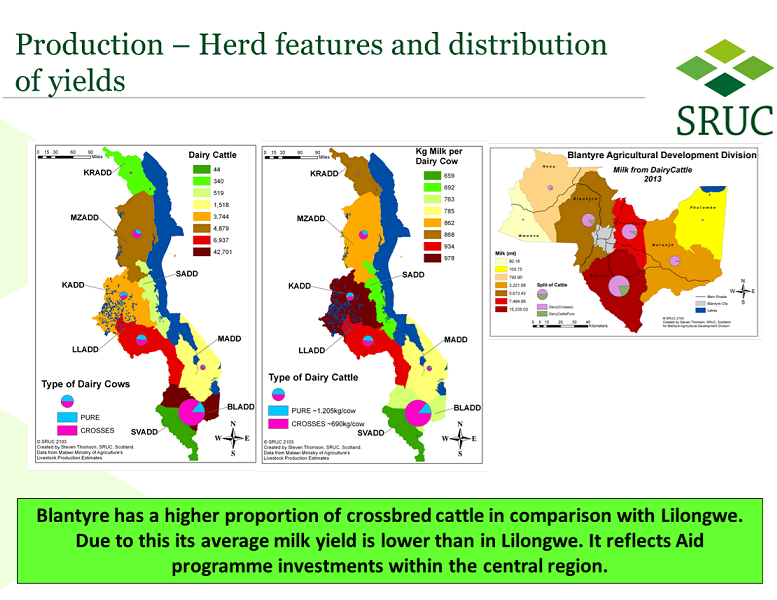 Approximately two-thirds of the 11M rural dwellers (of a population of 13M) are smallholder farmers with an average land holding of 1.2 ha. This has led to land being heavily worked which, with a lack of inputs, has resulted in low productivity and some degradation. While food surpluses are regularly produced, malnutrition is prevalent with 2006 figures suggesting stunting affecting 45.9% and being underweight in 19.4% of the population, hence the need for extra nutrition from dairy products.
I came to work there not only because of my background in agri-food supply chains and development economics but also due to the close links of Scotland's Rural College with Malawi through dairy scientist colleagues and students from the country.
The analysis of agri-food supply chains and how to make them sustainable is one of the topics of Global Food Security programme partner the Scottish Government's Rural and Environment Science and Analytical Services Division (RESAS) portfolio of Strategic Research over 2011-16.
Dairy supply chain was selected for the project because dairy is a key investment sector for the Malawi's Government. Donors such as USA, Japan and Belgium have focused part of their development aid on the sector, but despite this, domestic production response is still unimpressive and large segments of the population do not have access to dairy products of nutritious and safe quality.
Drinking for development
The dairy sector in Malawi is complex and a number of factors hamper its development:
A processing sector comprised of five firms employing between 20 to 40%  of their total capacity
Some domestically processed products are actually made from imported powder milk that has been reconstituted
The processing sector makes profit despite high costs by targeting the affluent part of the urban population
Only a relatively small percentage of the milk produced domestically is destined to processors, the rest is sold unpasteurised to the rural population and less affluent urban segment
We have learned much about the importance of a collaborative relationship among the different participants in the supply chain. This improves not only both efficiency and competitiveness but also is the basis for further investment – we hope to encourage win-win collaboration for all the parties in the Malawi dairy sector.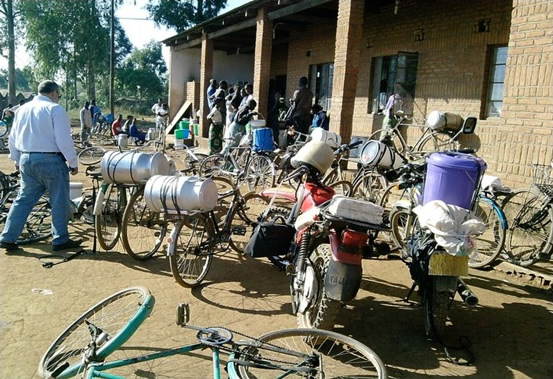 However, behind any collaborative relationship there must be trust, and this is difficult to grow when the relationships are adversarial. For farmers it would imply decent prices for their milk and not a price that is quickly eroded by inflation; for processors it will mean working at full capacity with the subsequent reduction in costs; for consumers it would imply safe and cheaper milk.
The outputs of this ongoing project will be disseminated at different levels. At government level in Malawi, the target for the project dissemination strategy is policy makers at the relevant ministries. At the local/sub-national level, the focus is producers, consumers' associations and other organisations working with the dairy supply chain. At the international level, the results of the project will be disseminated in the form of policy briefs and presentations to international development agencies currently operating in Malawi and other potential donors.
Like my colleagues in the project, I believe that despite the challenges the development of the dairy sector in Malawi has the potential to improve not only the living standards of poor smallholder farmers, but also contribute to the nutrition of the country. We acknowledge that dairy farming is a small part of the Malawian agriculture, but it is clear from our interactions with farmers that when the activity works well it can make a difference in their life.
(Part of this work was applied to the ongoing project 'Assessing the Contribution of the Dairy Sector to Economic Growth and Food Security in Malawi' funded as part of the DFID-ESRC Growth Research Programme, which runs from 2012 to 2015, is multidisciplinary and partners Scotland's Rural College (SRUC) with Bunda College of Agriculture in Malawi and the African Institute of Corporate Citizenship (AICC), Malawi office.)
About Cesar Revoredo-Giha
Dr Cesar Revoredo-Giha is a senior economist and team leader of Food Marketing Research at SRUC, specialising in the industrial organisation of food markets, international trade and econometrics. He holds a PhD in Agricultural and Resource Economics from the University of California-Davis.
Revoredo-Giha worked for the University of Georgia (USA) and the University of Cambridge (UK) before moving to SRUC (former SAC) in 2005. In addition, he has worked as a consultant for United Nations, The World Bank, The International Food Policy Research Institute (IFPRI), the UK Department of Environment Food and Rural Affairs (Defra), the UK Home Grown Cereal Authority (HGCA), the Food Standard Agency (Scotland), and the Scottish Government.