At the launch of a new report on food security and climate change, the British Consulate in Chicago's Jack Westwood is optimistic.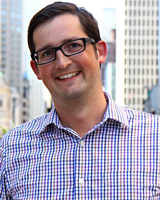 Having previously worked in a laboratory trying to find solutions to prevent and control the spread of crop disease, food security issues are often on my mind. However, being a scientist often means focusing on a very specific problem, so when the Chicago Council on Global Affairs (CCGA), an independent think-tank committed to educating the public and influencing policy debate, launched its latest report 'Advancing Global Food Security in the Face of Changing Climate' on May 22 in Washington DC, it put my previous work into sharp relief.  
Climate and food are inextricably linked. American farmers described how floods, drought, and storms have decimated entire herds and crops, whilst in Africa (often more severe) extremes can lead to outbursts of civil unrest and violence. We know that the climate is changing. We know that there will be 9 billion people on the planet by 2050 and we know that this will increase demand for food by 60%, placing greater pressure on an already strained food system.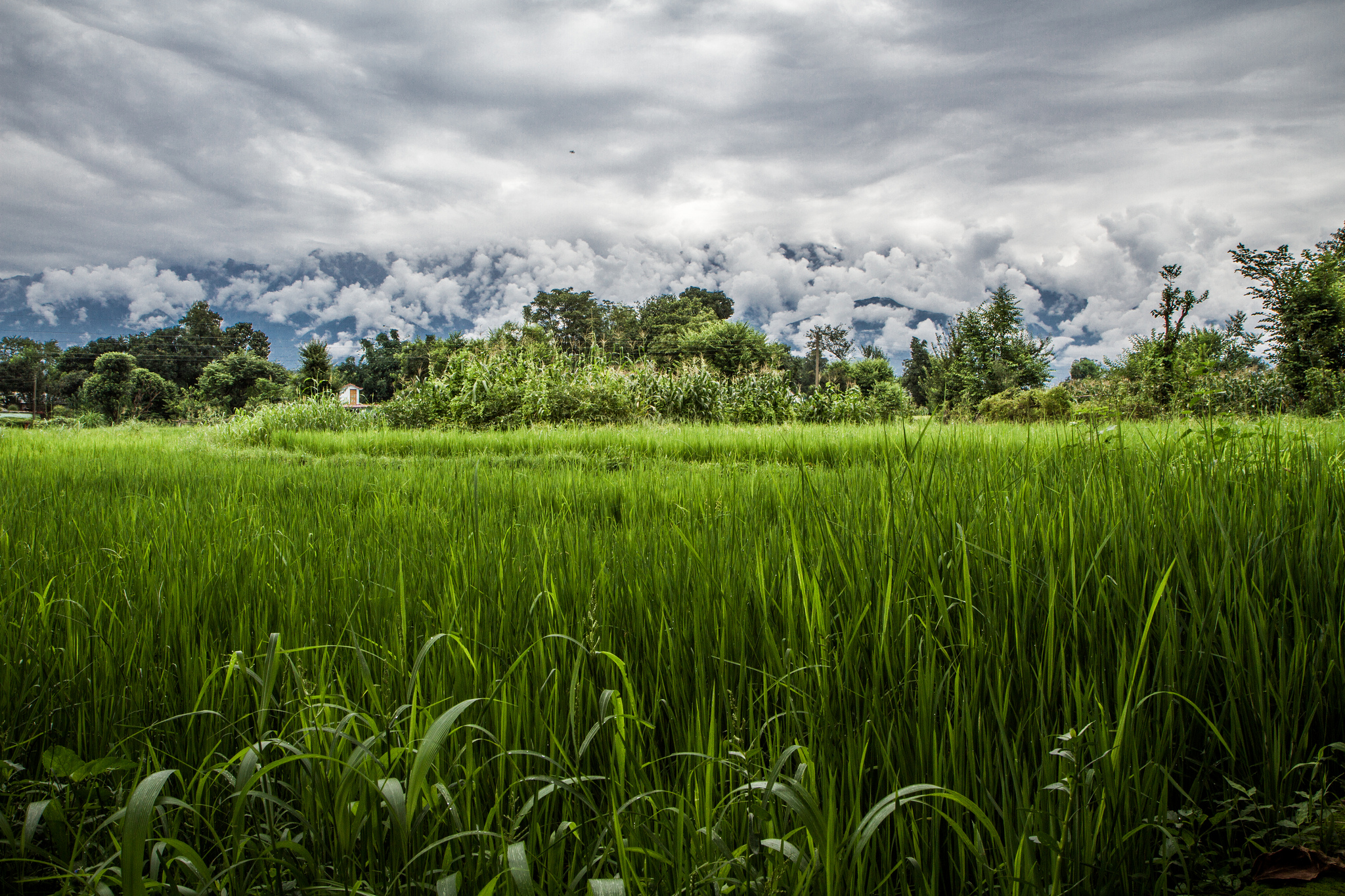 The good news is that I think we have the technology and the ability to combat this, and with a coordinated global effort we can increase food supply chain resilience and take large steps toward eradicating hunger and malnutrition.
Waste not, want not
At the report launch, Agriculture Secretary Tom Vilsack placed emphasis on the consumer to demand sustainability from suppliers and reduce waste. Approximately 40% of all food is wasted – the hunger and carbon consequences of this are huge, and we must be better at consuming, reusing, and repurposing a larger proportion of food produced.
And US National Security Advisor Ambassador Susan Rice announced USAID's 2014-2025 Nutrition Strategy, which aims to reduce stunting due to malnutrition by 20% over the next five years. This 'Hidden Hunger', the lack of nutritious food, is often overlooked in food security conversations because the effects are less immediately visible.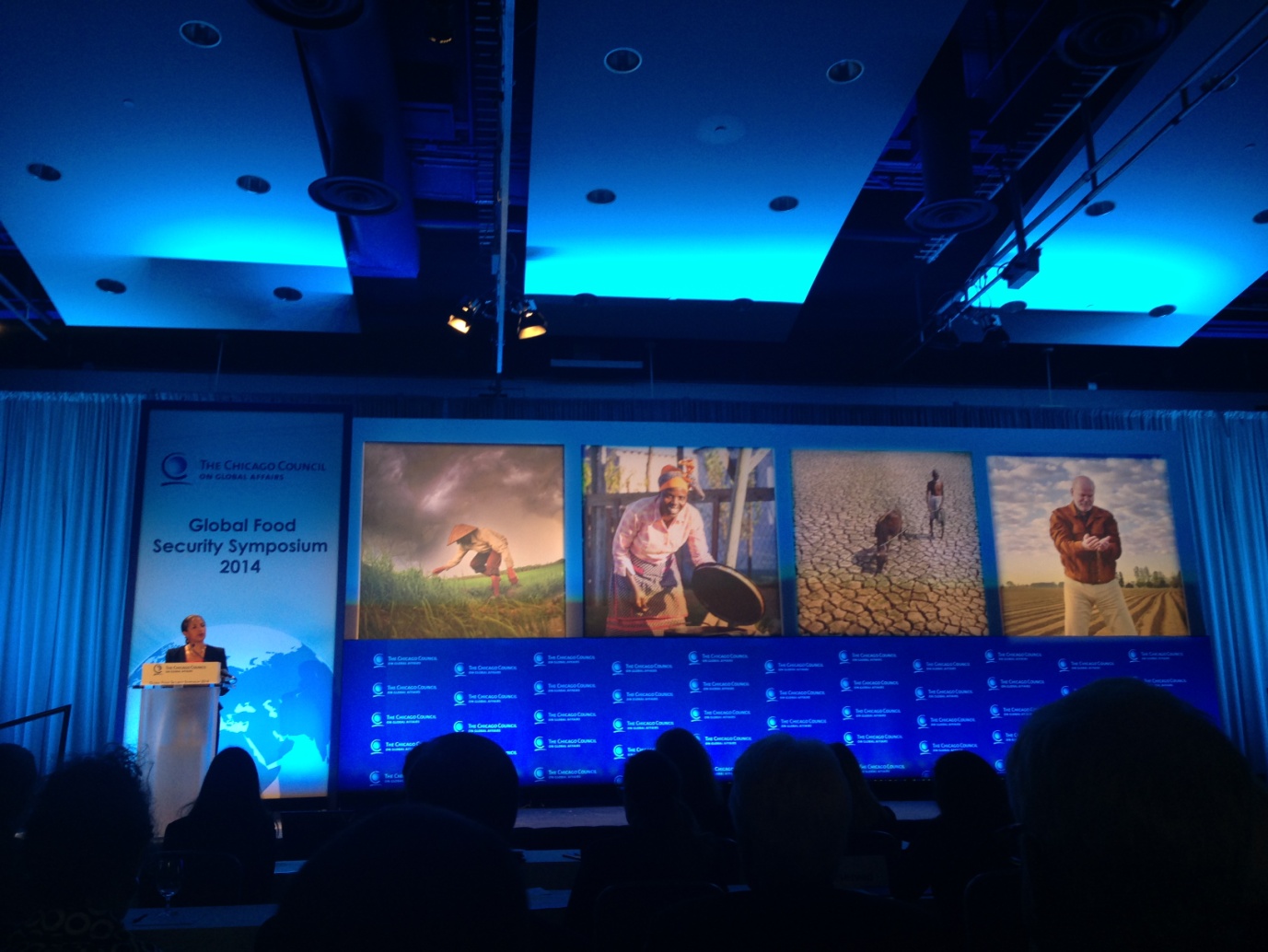 By bringing together food and climate in this report, it is clear food security is a national and global security problem. Issues like food waste and malnutrition are closely linked with civil unrest and violence and is a key reason why Ambassador Rice ranks food security as a top priority. Echoing the words of JFK in 1963 (and underlining how long we have fought this issue), Rice stressed that humanity has the means, capacity, and most importantly, the will to erase human hunger and lead the world to a food secure future.
Co-ordinated action
It is no coincidence that states which suffer most from hunger and malnutrition are some of the most unstable. Hunger breeds violence and investments in resilience are needed in fragile and conflict-affected places. The countries that have done the least in contributing to climate change stand to suffer most.
Central to this is getting data and information to the people that need it – especially smallholders that suffer disproportionately from the effects of a changing climate. Data on weather conditions, soil conditions, market demand and real-time pricing are readily available in the developed world, but severely lacking in many emerging economies. Aggregating this data and sharing it openly is vital and the Global Open Data for Agriculture and Nutrition Initiative, led by the US and UK governments, will make data available, accessible and usable across the world.
The report calls for Congress to prioritise global food security, boost research funding, and include climate change in trade negotiations; these recommendations tie-in closely with the work of the UK Science and Innovation Network around the world.
The Transatlantic Trade and Investment Partnership (TTIP), currently under negotiation, could be a significant instrument in tackling hunger poverty and climate change. A quarter of all food crosses borders and this trade is growing in volume, variety and value. Agreements like TTIP can ensure that trading partners follow the same science-based rules and sanitary measures, increase transparency, and provide consistent IP protection to incentivise innovation and development of new resilient traits and varieties.
Here in Chicago, the Science and Innovation team are supporting a UK-US task force to tackle these issues and gain a deeper understanding of how extreme disruption to the food supply chain will affect production, prices, and availability across the world. Working with the Global Food Security programme and other partners across government, industry and academia, this will shape how we prepare the food system for increasing frequency and intensity of shocks.
This first part of the battle is just making sure we use all the food we already produce – so watch the video above from the University of Minnesota and think hard next time you do your weekly shop…
About Jack Westwood
Jack Westwood is the Head of Science and Innovation at the British Consulate-General in Chicago.  As part of the UK Science and Innovation Network, Jack seeks to expand research and scientific collaboration between the UK and the Midwestern United States and scope emerging technologies and scientific policies to benefit UK science. Prior to this, Jack completed his PhD and post-doc in the Department of Plant Sciences at the University of Cambridge where he studied mechanisms of plant disease transmission.