In an audio slideshow special, food writer and consultant Geoff Tansey wonders what will happen to the ancient rice terraces of the Far East.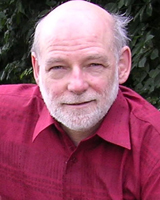 Will China build on its long-term sustainable farming systems, such as these famous rice terraces in Yunnan, or abandon them?
That's the question I've found myself pondering about since my most recent visit to China.
As you can see in these pictures, for many visitors to China it's the gleaming new city centres, glitzy shopping malls and swathes of high-rise apartments that seem to grow faster than their crops that impress.
Far away from the urban traffic are the many rural communities producing food that feed these rapidly growing cities. Out here in the countryside you can see that they provide livelihoods – albeit hard and often poor ones – for hundreds of millions of people.
On the road
This time I travelled to the terraces running up the huge and steep mountainous country in the upper reaches of the Yangzi River, around 100km north from Lijiang in northwest Yunnan.
The stone village of Baoshan is occupied by the Naxi people, a long established ethic group with a strong philosophy of maintaining harmony with their environment.
There I met with farmers who are working to improve their farming systems and resilience of their communities in the face of major change. I was there along with a group of students from Lancaster University, who were focusing on food and farming for one of their three weeks in China, organized by their Students Union.
The village has been there and the terraces farmed for about 1400 years, and they use these small Yunnan horses that really come into their own for carrying stuff around. Over the centuries the farmers have developed a sophisticated, irrigated terraced system in which they can direct water to any particular terrace.
Today they are largely growing maize, not rice on the terraces. This is due to migration of young men and women to the cities, and also because of a more uncertain climate, which makes rice growing a less viable option. Now much of the growing is done by older people, and women with children.
Field work
With us were Yiching Songrom the Chinese Centre for Agricultural Policy in Beijing and a maize breeder from the Guangxi Maize Research Institute.
Yiching and her colleagues have been working for years in a number of areas in South West China with a range of ethic groups to help improve their livelihoods through farming – including through participatory plant breeding. On this visit the professional breeder works with a few farmers to show them how to develop locally adapted hybrid maize – something already successfully done in the neighbouring province of Guangxi.
These are areas where the land has been successfully and sustainably farmed for millennia. But it is a hard life.
Is this work, in these stunning but difficult areas, something that the Chinese will seek to build on and support, or slowly let them wither?
What will happen if China follows Britain's approach in the 19th Century and seeks to import cheap food from around the world to feed its booming urban population? Will villages become depopulated and land abandoned for farming, as in Southern France towards the end of the last century?
Answers in the hills
The answer will have huge consequences, not just for China and the sustainability of its own domestic food supply, but for the rest of the world.
Already China imports the majority of its soya. If it, like Europe, seeks to use -lands elsewhere to feed itself and adopts more Western consumption patterns of higher meat and dairy intake, then both the health of its people, and the global environment will be adversely affected.
The challenge is to build on and support these many millions of people living in these areas producing food for themselves and the country so they have better and easier lives.
I think to let the huge investment in knowledge, skills and labour that has created these long-term sustainable farming systems disappear and see these lands depopulate will be bad for China, and for the world.
About Geoff Tansey
Geoff Tansey has worked on food, agriculture and development issues for over 35 years and is now a food writer, consultant and curator of the Food Systems Academy website. He has degrees in soil science (University of Aberdeen) and the history and social studies of science (University of Sussex). He helped found and edit the journal Food Policy in the mid-1970s, has worked on various agricultural development projects in Turkey, Mongolia, Albania and Kazakhstan. Since the early 1980s, he has been an independent writer, consultant, and occasional broadcaster. In June 2005, he received one of six Joseph Rowntree 'Visionaries for a Just and Peaceful World' Awards. He is a member and a director of The Food Ethics Council