Population growth and more meat-intensive diets require an increase in global protein production. NERC's Jodie Clarke tucks into the issue.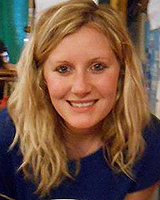 According to the Food and Agriculture Organization's (FAO) agricultural outlook for 2015-2030 total world meat production will continue to increase in this period by 1.5% per year while milk production is estimated to increase at 1.3% annually.
More meat and milk has escalated the demand for animal feed – a trend which has had some devastating environmental effects in recent years.
The desire for more sustainable intensification in agriculture means that farmers are looking to use animal feed with a high feed conversion rate (how much feed is needed to produce a 1kg increase in weight), so that livestock maintain high levels of nutrition whilst eating smaller amounts of food.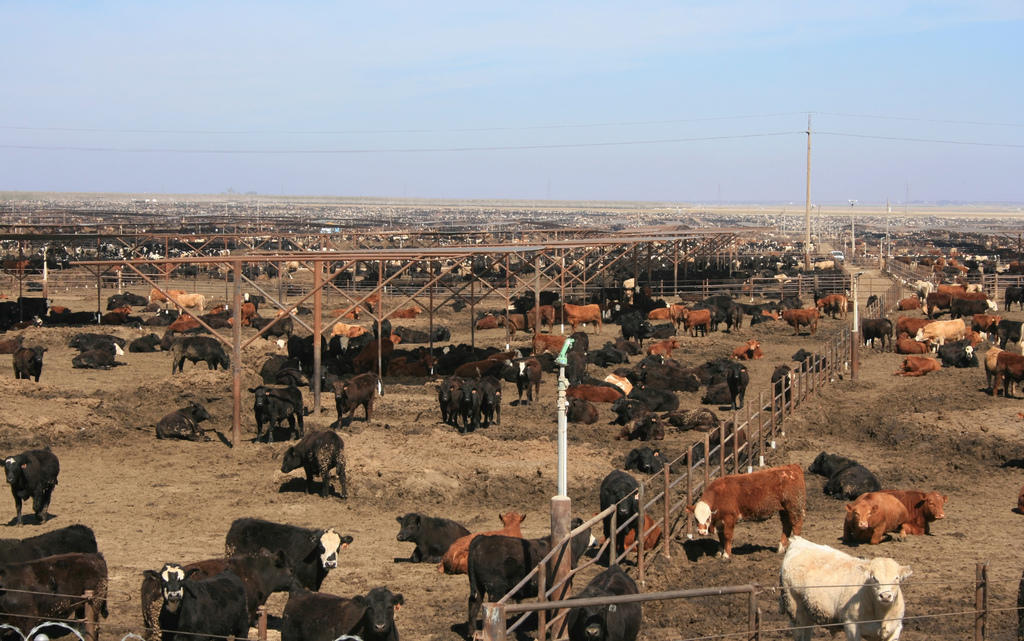 Top of the crops
Due to its high (~40%), protein content, soybean is the current main source of protein in the agricultural feed sector. EU countries are responsible for 20% of total world consumption, equivalent to 15M ha of arable land. Due to geographic and climatic constraints the soybean is not well adapted to northern latitudes, and so the EU relies heavily on imports. As a result, the price of the commodity has spiralled, necessitating the consideration of alternative vegetative protein sources for animal production.
Other contenders are peas and faba beans, which have a much wider climatic and soil adaptability than soy. They are more sustainable as they can be rain-fed and are suited to rotational cropping. Yet, both crops have only a moderate protein content (22-28%) and a limited resistance to fungal rust diseases and drought.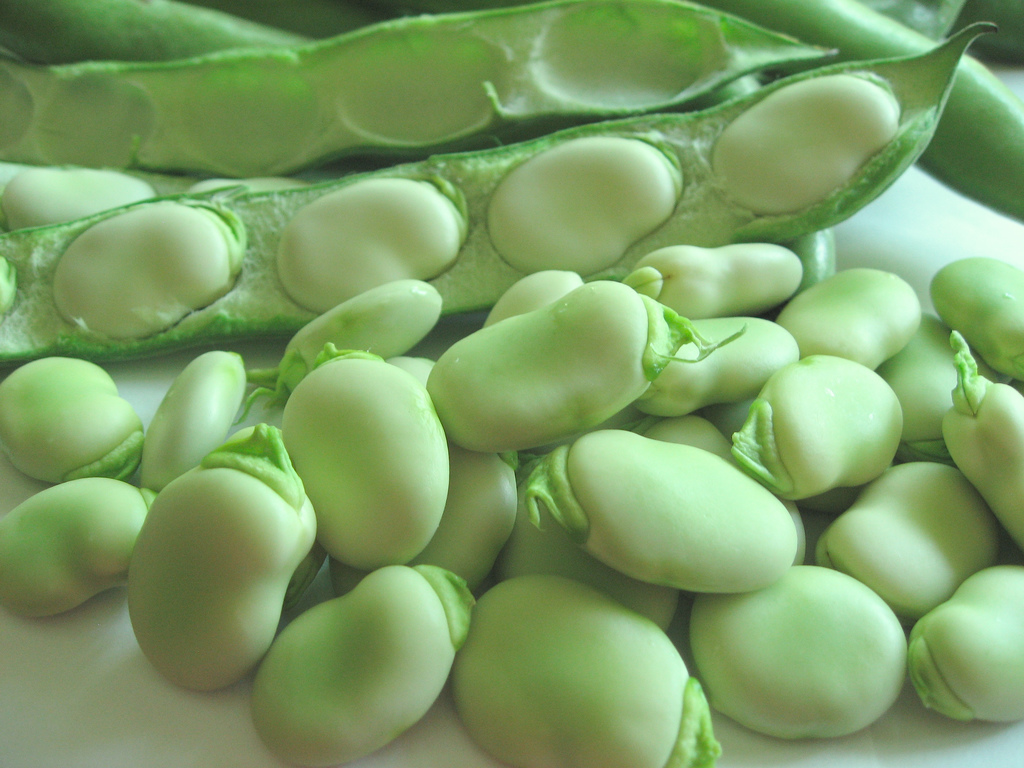 The protein yield of alfalfa and white lupin is much higher, and they too are considered sustainable. Alfalfa already has an established industry in the US and many parts of Europe due to its adaptability to a range of climates. One drawback is that both are largely unsuitable for monogastric animals, such as pigs (PDF).
Yields of these crops are still significantly lower than maize and wheat, so farmers have limited interest in growing them. A volatile global market often means farmers are squeezed when supermarkets try to keep costs down for consumers. Climate change, coupled with the increasing scarcity of water and land will also restrict future production.
Grubs up!
For these reasons government agencies and businesses have begun to investigate unconventional sources of protein that maximise the efficiency of inputs such as energy and minimise the trade-offs between the production of animal feed, biofuels and crops for human consumption.
Insects form part of the diets of an estimated 2Bn people; the most popular picks being beetles and caterpillars. In the Western world many view entomophagy (the consumption of insects as food) with disgust; an attitude that has resulted in the neglect of insects for consumption in agricultural research.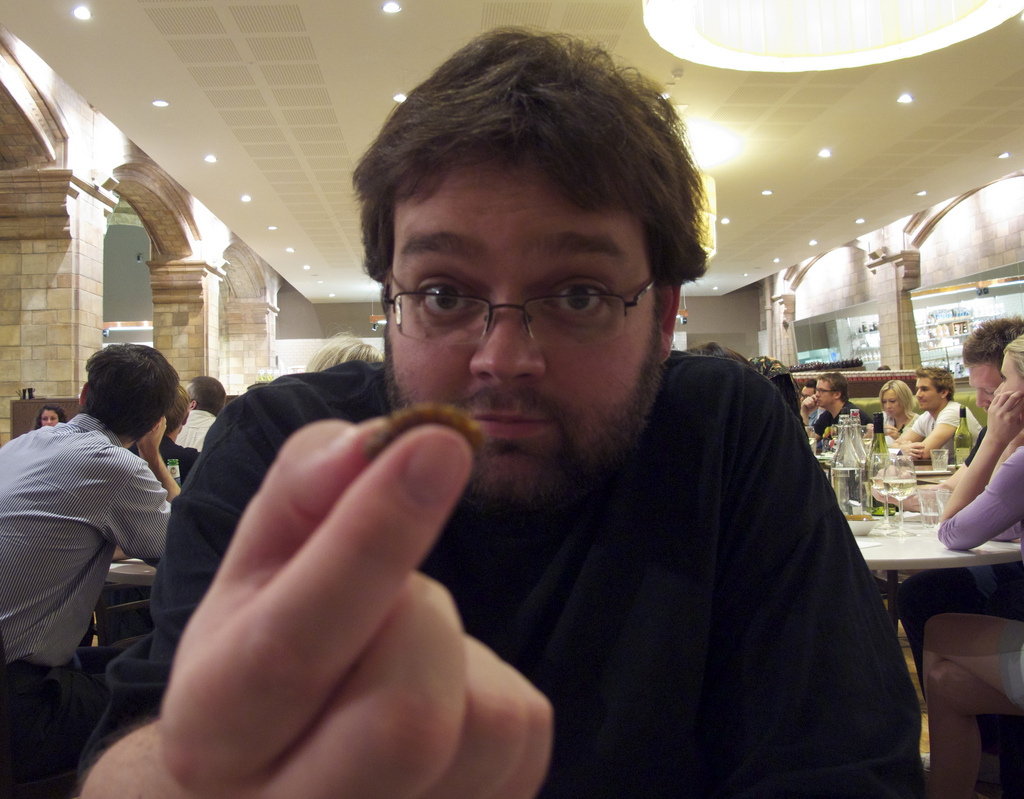 The FAO (2013) paper on 'Edible insects' showed that bugs can have a number of environmental and livelihood benefits. They emit fewer greenhouse gases and less ammonia than cattle or pigs and have high feed conversion efficiency.  To produce 1kg of beef 10kg of feed is needed, whereas 1kg of crickets requires just 1.7kg. Insect rearing and harvesting can take place on a much smaller scale than traditional agriculture, meaning that even the poorest sections of society can take it up (FAO, 2013).
While it could be some time before rice n' bees catch-on for the masses, more adventurous foodies might be tempted by energy bars and snacks such as 'Chirps' made from ground crickets.
In the meantime, the most viable market for insects appears to be in animal feed. The world's largest commercial fly farm will open in Cape Town next year, and will produce 210 tonnes of feed per day for poultry and fish farmers. A further 38 farms are planned and the firm, AgriProtein, have attracted interest from over 40 other countries. There is still, however, research needed on biosecurity issues, including risks associated with escapees and using organic waste products to feed insects.
Kelp can help
Another option discussed in a previous GFS blog is growing food at sea. A roadmap report written for the NERC-TSB Algal Bioenergy Special Interest Group found that macro-algae is already being used to feed cows, horses, pigs, salmon and shrimp; partly due to the reduced need for synthetic additives and antibiotics.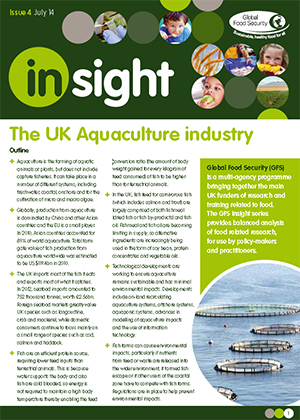 Document Information:

PDF 1MB

Date:

July 2014
GFS Insight aims to offer a balanced and interdisciplinary representation of the current state of knowledge in a particular area relating to food security. This issue considers current aquaculture practice, both globally and in the UK, and routes by which scientific research is improving aquaculture productivity and sustainability.
(You can view PDF documents by downloading a PDF reader. We recommend using Google Chrome or Mozilla Firefox web browsers.)
It is an established industry, but the high price of algal biomass is stifling its potential. In order to broaden the use of algal protein and respond to the increasing need, production capacity must increase. Investment into research, test sites and facilities is therefore essential to inform how the industry can be scaled-up in both a safe and sustainable manner.
In the face of a climbing demand for protein we must reduce our reliance on the most unsustainable sources in order to avoid continued destruction of fragile ecosystems. The use of insects and algae for animal feed and human consumption has great potential; however both industries are in relatively early stages of development.
Regulations governing insects and algae as food and feed sources are still largely absent or lacking in clarity. While this acts as a limiting factor for venture capital at present, it also represents an opportunity to ensure that new practices meet the environmental and safety standards that will make insects and sea products good economic investments and viable businesses.
Financial support in the early fledgling days is essential; only then can they take their place in the agricultural system to help maintain global food security into the future.
About Jodie Clarke
Jodie is an Innovation Programme Officer at the Natural Environment Research Council (NERC), a partner of the Global Food Security programme, and works on a number of priority topics including sustainable agriculture and aquaculture. Previously she completed an MSc in Environment and Development at the University of Edinburgh where her research focused on local food movements and the difficulties and opportunities in reducing 'food miles'.