Jodie Clarke explores innovative projects that use unusual spaces and intriguing technologies to farm fresh produce for urban populations.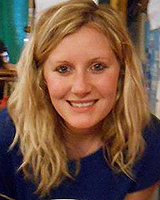 Urban centres are expanding across the globe. Today, half of the world's population live in urban environments, and by 2050 this figure will rise to 70%.
In countries such as China and India, this process is unfolding at an exceptional rate, with skyscrapers and highways appearing where farms and fields existed only a decade ago.
While land suitable for agriculture is being lost to urbanisation, the demand for high-quality food in towns and cities is also increasing. These pressures have led city-dwellers to find new sites and innovative ways to grow their own, fresh produce.
Taking to the water
Aquaponics is an exciting and efficient method of urban farming that has been adopted by small enterprises across the UK  and as far afield as the Middle East and Australia.
Aquaponics is a recirculating system that combines hydroponics (growing plants in water without soil) and aquaculture (fish farming) to create a closed-loop system. The nutrient-rich waste water from fish tanks is pumped to the roots of the plants, the nutrients fertilise the plants and as they grow, the plants purify the water which is then pumped back into the fish tanks.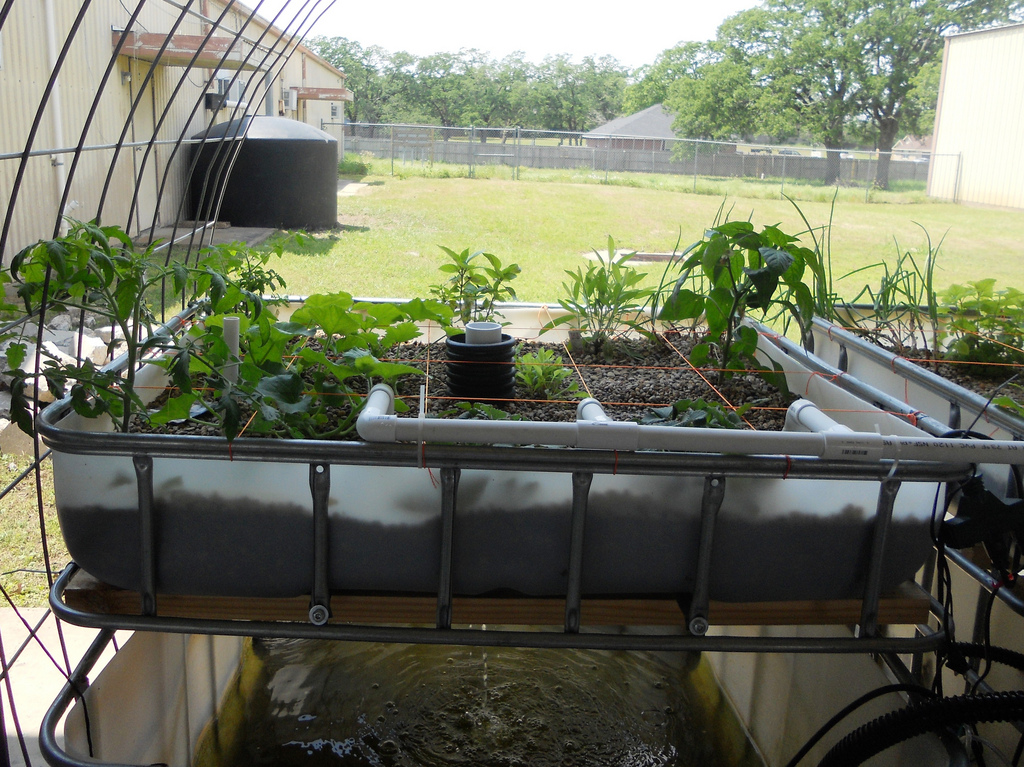 The benefits of aquaponics is that there are minimal inputs, they use 90% less water than conventional open-field farming, the rate of crop growth is high due to the constant cycling of nutrients and they can be installed virtually anywhere. Hence it's suitability for places like Gaza where water is scarce and space is limited.
One venture undertaken by Aquaponics UK transformed a disused commercial building in Hackney into a farm shop and café whereby customers can 'pick their own' salad crops, mushrooms or even fish.
Growing underground
A different technique used by Zero Carbon Food combines hydroponics with LED lights in a redundant underground tunnel beneath the Northern Line near Clapham. The 2.5-acre farm is currently growing leafy greens, herbs and flavoursome micro-greens to sell to wholesale markets and high-end restaurants, such as La Gavroche owned by Michel Roux Jr who is now a partner in the company.
While this produce won't feed the millions of people suffering from hunger, the distance from farm to fork has been significantly reduced which has far-reaching benefits.
The insulated environment protects crops from unfavourable conditions, including pests, and heat and temperature are kept constant throughout the year. Recent research has also shown that manipulating the artificial lighting to mimic sunrise and sunset can put certain vegetables into their flowering period earlier.
Urban jungle
Meanwhile above ground, the idea of vertical farming has started to catch on. SkyGreens of Singapore have so far implemented vertical growing systems up to nine metres high. The creator's aim is to decrease the city's heavy reliance on food imports and maximise the productivity per unit area of land.
A more predominant trend in urban agriculture is rooftop farming. In New York, commercial-scale greenhouses are being constructed to produce over 200 tonnes of leafy greens and tomatoes a year. With sustainability mind, these farms are built with re-circulating irrigation systems that capture water for re-use, and solar PV panels to offset any additional energy demands.
Just think, in years to come we could be growing chard in the Shard and gherkins in the Gherkin!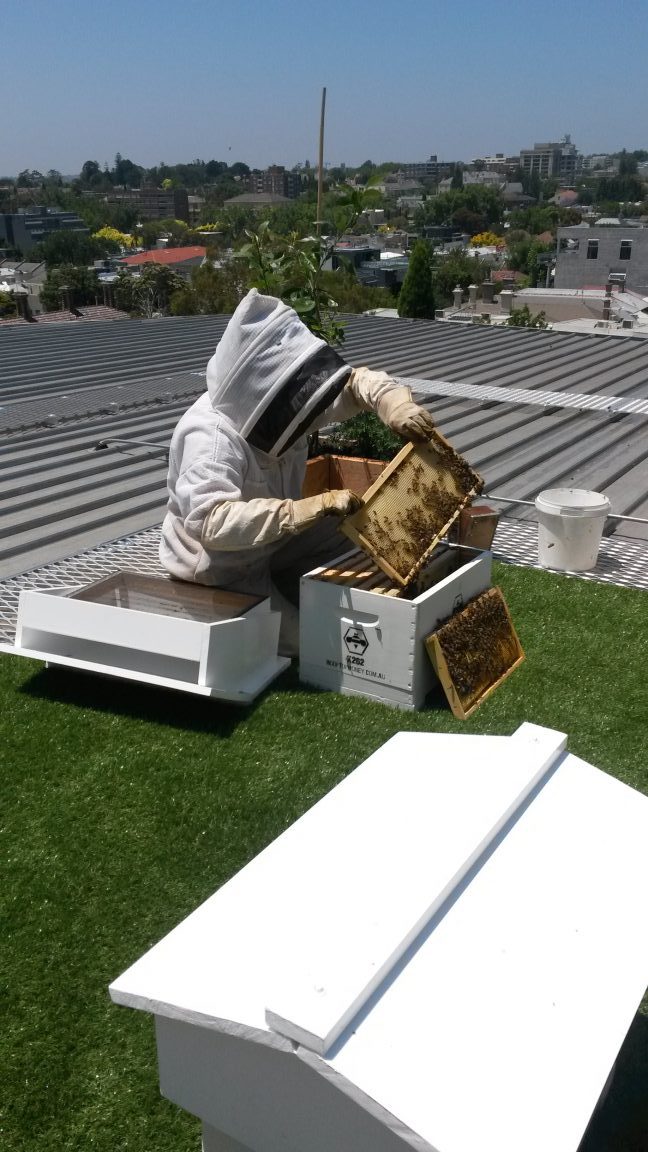 Rooftop beekeeping is another urban pastime that has flourished in recent years, with thousands of apiaries popping up in London, Paris, Hong Kong, Melbourne, New York and San Francisco. Not only do the honey bees supply neighbourhoods with a delicious local product, they also enhance biodiversity by pollinating plants for miles around.
Concern over the diminishing natural resources available for farming, densely populated urban areas and the need to produce nutritious food intensively and sustainably has brought about solutions which have captured the imagination of communities and businesses. They have also allowed Urbanites to re-connect with nature and meet their own food requirements.
Critics may argue that these solutions are far from perfect. They are comparably small-scale, require some non-renewable energy and don't address the world's growing demand for meat. Nevertheless, there is the potential for such projects and technologies to become leaner, greener, more efficient and productive.
I believe that if we continue to move in the same direction and follow the same ethos as these innovations, it can only mean good things for food security in future.
About Jodie Clarke
Jodie is an Innovation Programme Officer at the Natural Environment Research Council (NERC), a partner of the Global Food Security programme, and works on a number of priority topics including sustainable agriculture and aquaculture. Previously she completed an MSc in Environment and Development at the University of Edinburgh where her research focused on local food movements and the difficulties and opportunities in reducing 'food miles'.