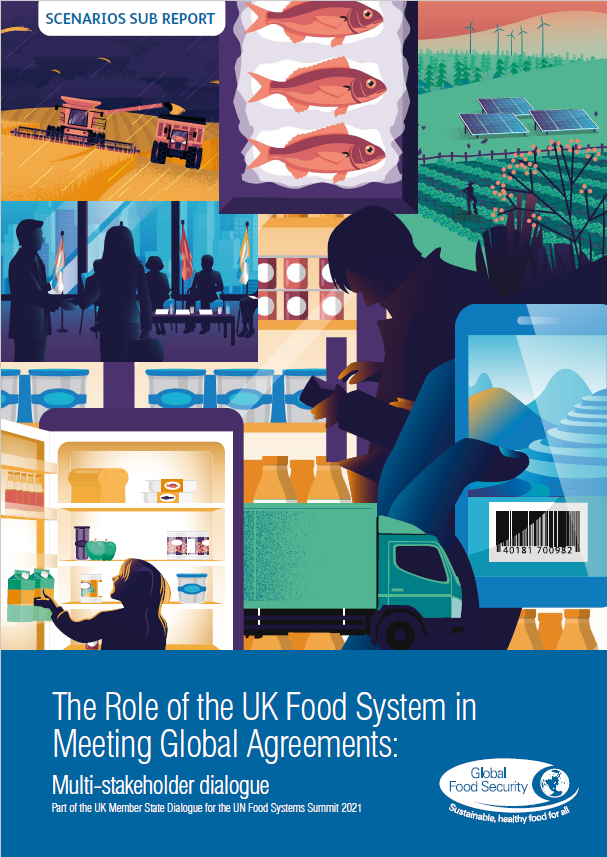 This scenarios sub-report summarises the outputs of a multi-stakeholder dialogue based on the scenarios in the GFS report The role of the UK food system in meeting global agreements: potential scenarios.
(You can view PDF documents by downloading a PDF reader. We recommend using Google Chrome or Mozilla Firefox web browsers.)
To explore some of the opportunities and challenges we may face in transforming the UK food system to align with global agreements, listen to the four short scenario-inspired stories created for this dialogue here:
Stories written and narrated by writer and storyteller Debs Newbold.