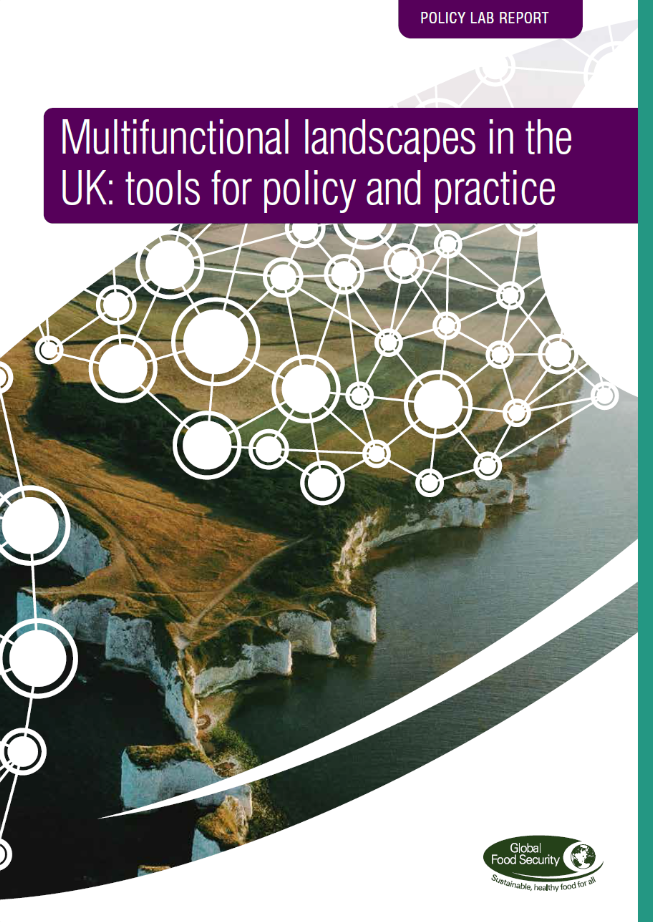 Document Information:

PDF 2MB
This report explores how UK landscapes can be managed to deliver multiple services, ranging from food production and climate control to biodiversity and recreation. It synthesises the current state of knowledge on multifunctional landscapes in the UK and provides a set of recommendations that can be used to inform future UK agricultural policy.
This work was funded by the Global Food Security (GFS) programme as part of its Policy Lab, in which postdoctoral researchers compete to write a policy-facing report for the programme.
(You can view PDF documents by downloading a PDF reader. We recommend using Google Chrome or Mozilla Firefox web browsers.)