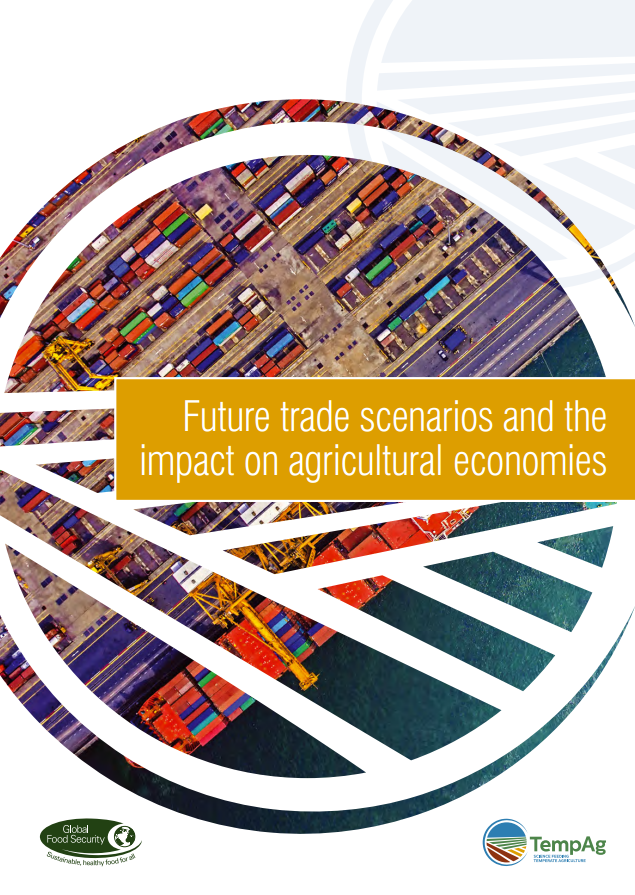 Document Information:

PDF 4MB

Date:

July 2022
This report from the International Sustainable Temperate Agriculture Network (TempAg) uses a scenario exercise to explore how economic, social, environmental and political drivers may impact future trade, and how these in turn might shape agricultural economies, and their research agendas, globally.
TempAg was an international collaborative research network established to increase the impact of agricultural research in the world's temperate regions. The network was established in April 2015 with support from the OECD Global Science Forum. The network's activity was jointly coordinated by the Global Food Security (GFS) programme and INRA (National Institute of Agricultural Research, France).