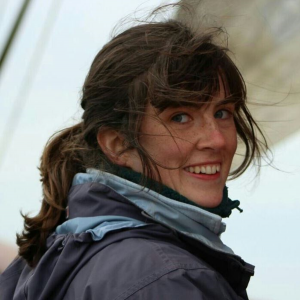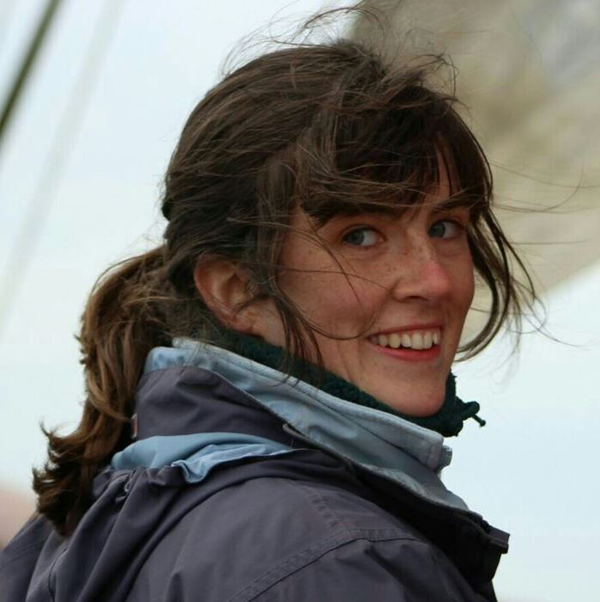 Games are serious, as anyone who's almost come to blows with a previously beloved sibling over Monopoly will know. They are the world in miniature, including all kinds of features we see in complex real-world systems: competition, cooperation, competing objectives, scarce resources, feedbacks, tipping points, long- and short-term strategies, and much, much more. Playing games helps us learn about the real world (ref 1).
South African fruit plays an important role in sustaining nutritious and healthy diets in the UK, and the UK is an important market for the South African fruit sector (ref 2). However, the fruit sector is sensitive to water-related stresses, as shown by the recent and past droughts experienced in the region (ref 3). In our project Increasing resilience to water-related risk in the UK fresh fruit and vegetable system, we are working with stakeholders in the UK and South Africa to find out how resilient the fresh fruit and vegetable system is to water risks, and figure out ways to make it more resilient (ref 4).
Discussing resilience to water risk in the fruit sector is a tricky conversation to have. Sometimes it's difficult to find the right words to talk about the complex, interconnected systems we live in. Sometimes, even if we find the words, others in the room understand them differently. And sometimes, the situation becomes too emotionally charged and it's uncomfortable to express ourselves in case we offend someone or weaken our position.
That's why we're using games as a "language" for thinking about water risk in the fresh fruit sector. If the fruit sector were a game, what would it be like? Monopoly – rich get richer, poor get poorer? Snakes and Ladders – it's all down to luck? Dungeons and Dragons – highly complex and best directed by experts? Or maybe like Twister – needing strength and flexibility? Or something else?
Let's find out. Two game design workshops were held with over 100 fruit industry experts in South Africa – one near Tzaneen in Limpopo province, and another in Stellenbosch, in the Western Cape. After presentations from key experts in the region, participants formed groups and were given a heap of game-making goodies, and their challenge: two hours to come up with a game that represents their experiences with water risk in the fruit sector.
The two hours of game design passed very quickly. Deep questions needed to be tackled – what does "winning" look like in the sector? What does "fairness" really mean? Should players play together against the game, or individually against each other? And how can we incorporate these nice little plastic rhinos?
After plenty of fun and some intense discussions, 14 games were produced. Each was a little world in itself. Players could try their hands at managing water allocation to orchards in Water World; bid for water, balancing self-interest with the common good in That Dam Game; choose varieties to optimise water productivity in More Crop per Drop; or try to master commodity markets in The Mutual Self-Interest Game – and this is just a small selection.
After doing a "games safari" around the room to see other groups' games, we reflected on what the games tell us about water risk in the fruit sector. The games brought to light assumptions about the sector, helping us to understand what timescales decisions are made on, which impacts are external and which can be managed within the sector, and what measures are available to increase resilience to water risk in the future.
We saw a large range of timescales (from six months to several years) indicating the variety of time horizons in fruit sector decision-making. All the games used chance cards, perhaps reflecting the large number of uncertain external pressures on the sector. These included over 70 types of events, covering everything from exchange rate changes to lightning strikes (with rich fathers-in-law and hangovers also making an appearance). And a rich variety of player actions were included in the games, from technological improvements to collaboration with other players.
In the concluding reflection participants were asked if their games represented a chaotic today, or an ideal tomorrow. A large number of the games represented today's situation, and many participants felt the design process had been an eye-opening way of understanding and discussing today's issues. Furthermore, the games representing tomorrow's world displayed impressive innovation around fairness, collaboration and resilience, and expressed what is important for a better future for fruit, from grower to eater.
The results from these workshops will be used to help us frame what water resilience means for the UK fresh fruit and vegetable system, and will feed into a board game being developed to help stakeholders in the UK explore future scenarios.
About Joanne Craven
Joanne Craven is a freelance serious games designer working with the Environmental Change Institute at Oxford University. As part of this project, she is developing a board game which will be used with industry stakeholders to investigate the future of fruit and vegetables in the UK. Outside of this project she works with researchers based in and outside of academia to build games to help understand complex issues and systems.
About the project
The project "Increasing resilience to water-related risk in the UK fresh fruit and vegetable system" is exploring ways of increasing resilience to water-related risks for both UK-grown and imported fruit and veg.  The project is funded through the Global Food Security's Resilience of the UK Food System Programme with support from BBSRC, ESRC, NERC and Scottish Government. The workshop in Stellenbosch was supported by Worldwide Fruit Ltd.
References
Aubert, A., Bauer, R., & Lienert, J. (2018). A review of water-related serious games to specify use in environmental Multi-Criteria Decision Analysis. Environmental Modelling & Software, 105, 64-78. doi: 10.1016/j.envsoft.2018.03.023.
Hess, T.M., Andersson, U., Mena, C. and Williams, A. (2015). The impact of healthier dietary scenarios on the global blue water scarcity footprint of food consumption in the UK. Food Policy 666-674.
Reuters (2018). Drought inflicts mounting losses to crops in South Africa's Western Cape (2018, March 01).
Cranfield University (2016, August 23). Increasing resilience to water-related risks in the UK fresh fruit and vegetable system.