Dr Emma Roe discusses the relationship between men and meat, and how unravelling this can help contribute to a more sustainable food system.
When was the last time you went to a BBQ? Who was cooking?
The BBQ is a particular ritual of alfresco meat, fire, and man's work. Even among men who might share other household chores more equally with their wives and partners, at almost every BBQ, the cooking is done by men, and involves a hefty amount of meat.
That current global trends in meat consumption are unsustainable is no new story. In fact, a recent paper published in the journal Science exploring the global impact of food production used data from 38,700 farms and 1,600 processors, and concluded that whilst some kinds of meat and dairy production are more damaging than others, all are more harmful to the environment in some way.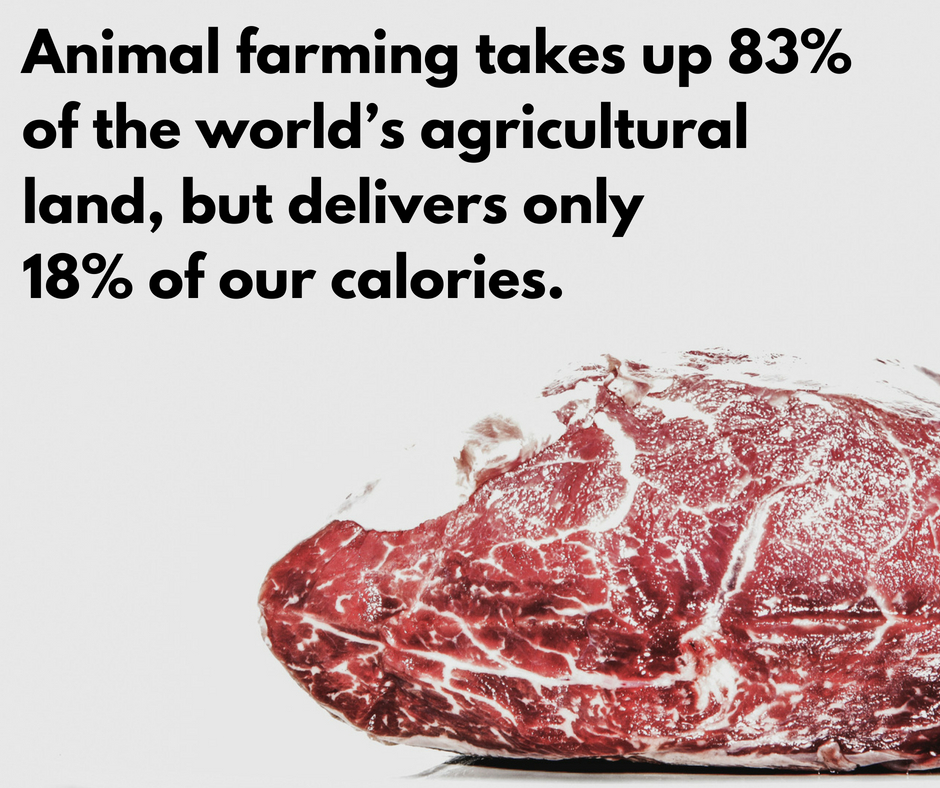 We know that animal farming takes up 83% of the world's agricultural land, delivers only 18% of our calories – and is responsible for 14% of current global greenhouse gas (GHG) emissions.
Clearly there is need to reduce animal based protein consumption and production to address reducing global greenhouse gas emission levels.
But addressing this challenge robustly demands a range of research; we need research inputs not just from the sciences but from the arts and humanities. It is essential that we explore and address social and cultural challenges within the meat industry in order to build a more sustainable future food supply.
This led us to consider the social and cultural dynamic surrounding men and men's meat consumption. Funded by the Arts and Humanities Research Council (AHRC), Man Food is approaching sustainability from a social and cultural perspective, and explores men's opportunities for 'becoming an ecological citizen' through protein-related food practices. Led by the University of Southampton, the focus of Man Food has been on both animal and plant-based protein consumption practices, and on addressing the reality that global eating habits are environmentally unsustainable.
The project brings together community partners with university researchers to explore questions around food and the environment – specifically in relation to men's consumption practices. It is not about directly changing men's behaviour, but rather about seeing if there are different ways in which men can relate to food that might benefit health, lifestyle, and the environment.
We found that even men who don't like meat, men who find it upsets their digestion, or have been asked by the doctor to eat less meat, still find it hard to choose the vegetarian option in public around other men.
As evidence shows that eating less meat is vital to a more sustainable future food supply, unpicking this strong cultural association between men and meat is an important aspect to global food security research.
Does meat maketh the man?
The good news is over a quarter of men are choosing to eat less meat (Mintel 2017)  – the so-called 'flexitarian' trend – or no meat for a variety of reasons, from health concerns through to concern for the environment.
However, meat-reducing men are still in the minority. Even amongst men who are more concerned about the environment and are actively thinking about and adopting more ethical and sustainable lifestyle choices, such as flying less, using their car less, cycling more; they may chose different food production system choices, such as buying organic or food with higher animal welfare standards.
We held a discussion group with eight men who identified as 'green men', and found that even these men still want to eat meat, particularly around their male friends.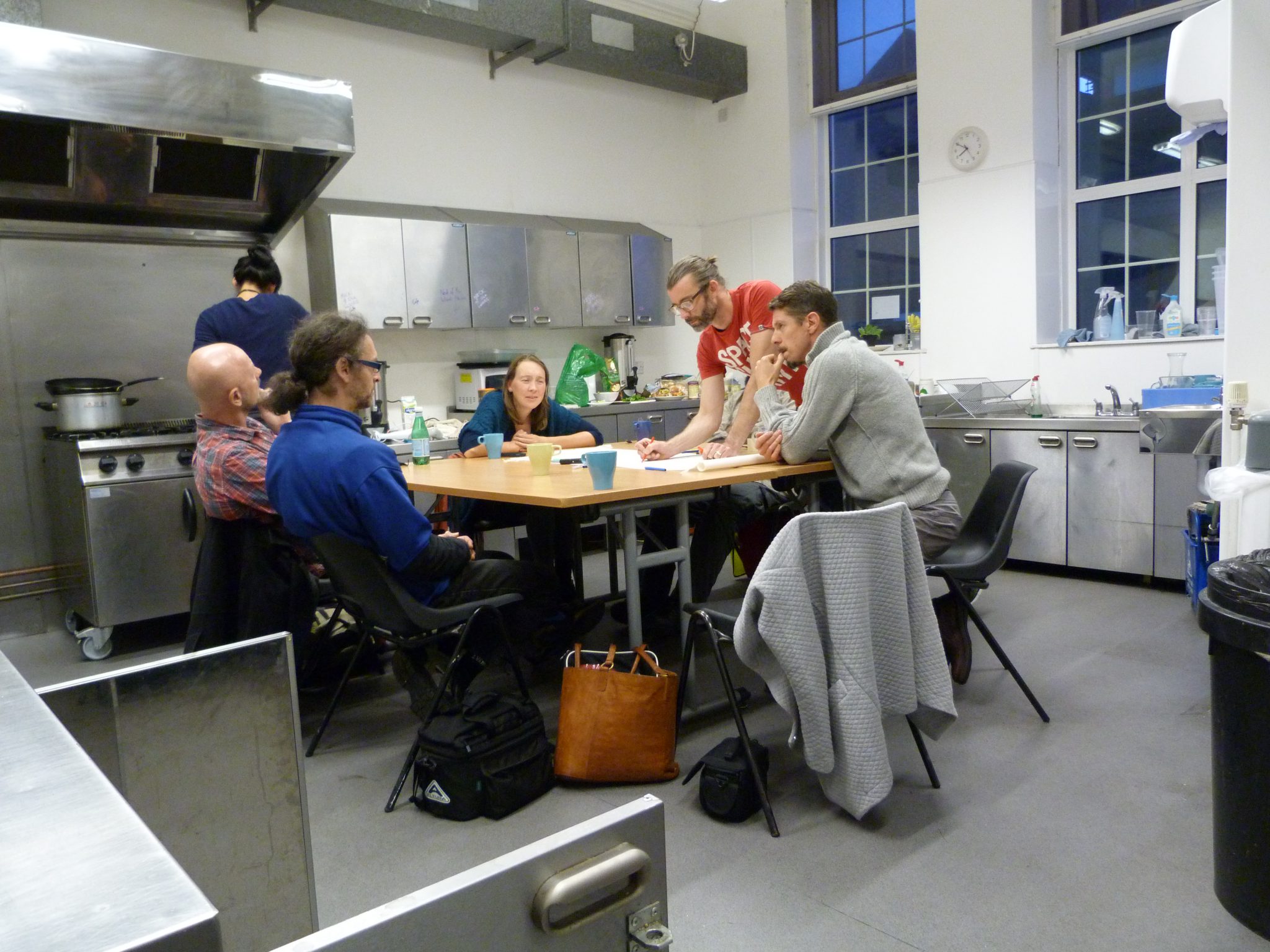 Some men told us that they experienced social isolation amongst groups of men after reducing their consumption of animal protein, and we found they valued socialising together as men and eating vegetarian and vegan food as a way of 'normalising' their choice.
As part of Man Food we organised a number of different social events and workshops to help make eating less meat with other men more normal, including workshops focusing on men who exercised in the gym and who were particularly interested in protein.
What we have discovered is that many men are interested in eating less meat, they just need social permission to do so – and as more and men make vegan choices, that permission is becoming more readily available.
Bleeding beetroot
Some men with environmental concerns might not know that reducing animal-based protein (milk, eggs, and meat) is also a way to support a sustainable future – and it's important that this information is spread more widely. It also presents a huge challenge within the food and drink industry as this is a key player in perpetuated the men-and-meat image.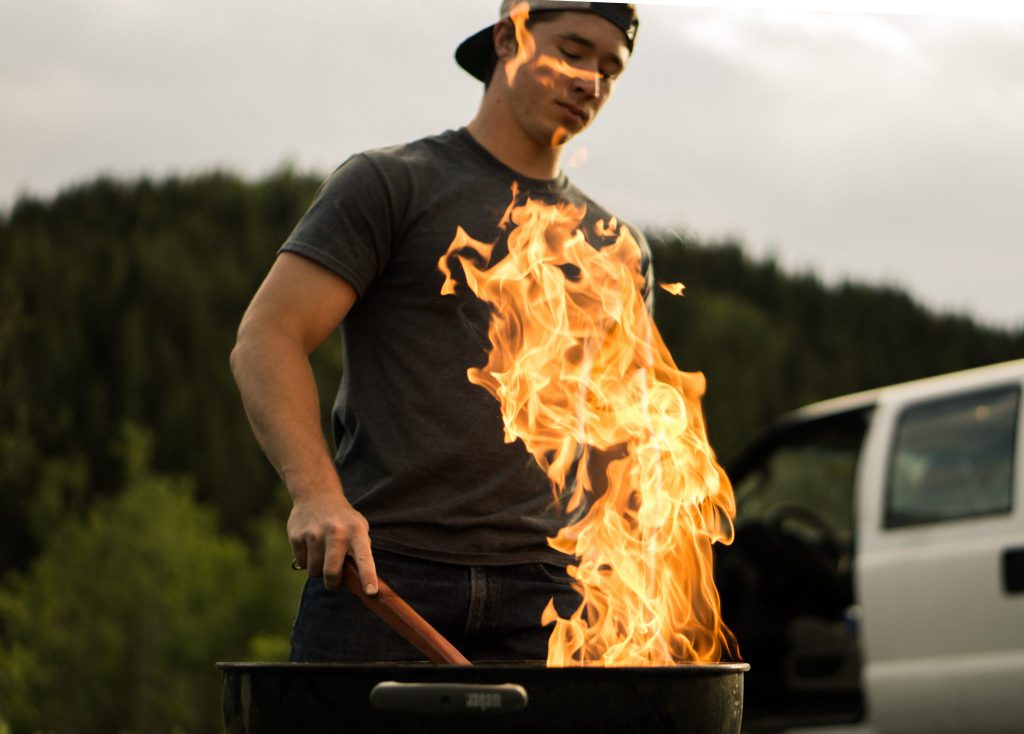 Others who are aware of the impact the meat industry has on the environment may not be in social circles where they learn or experience vegetarian or vegan cuisine. Non-meat choices need to become more 'normal', and there are promising signs that they are. Tesco and Sainsbury's have, for example, announced that they will sell non-meat burgers that 'bleed' beetroot extract and these will be stocked in the meat aisle.
So, next time you're at a BBQ, take note of what's on the menu, who's cooking, and let's give men an opportunity to 'be a man' that can have a positive impact on sustaining the planet's resources and our future.
References
Mintel 2017 Meat-free foods – UK – May 2017. Mintel Group Ltd.
Poore J and Nemecek T 2018,  Reducing food's environmental impacts through producers and consumers. Science 360: 6392 987-992.
About Emma Roe
Dr Emma Roe is Associate Professor in Human Geography at the University of Southampton. She is interested in food consumption, retailing and supply-chain cultures and commercialisation, and specialises in the social scientific study of farm animal welfare in the food supply chain through research in the UK, Western Europe, Hungary and China.
About the project
Man Food – Exploring men's opportunities for 'Becoming an ecological citizen' through protein-related food practices is a research project about men, food and the environment. It's created ways of working with men to understand what they eat and why, and how they might change in future. The researchers worked with St Werburghs City farm, Bristol and an Bristol-based emergency food aid charity The Matthew Tree Project, Man Food to develop a series of workshops for groups of men in Bristol. These gave men opportunities to come together to cook, to eat, to talk, to share stories and to laugh. We were really happy with the results. Researchers and organisations discovered new understandings about the men they work with, and men enjoyed being, doing and talking together.
About AHRC
The Arts and Humanities Research Council (AHRC) is part of UK Research and Innovation (UKRI), a non-departmental public body funded by a grant-in-aid from the UK government. AHRC funds world-class, independent researchers in a wide range of subjects: history, archaeology, digital content, philosophy, languages, design, heritage, area studies, the creative and performing arts, and much more. This financial year the AHRC will spend approximately £98 million to fund research and postgraduate training, in collaboration with a number of partners.