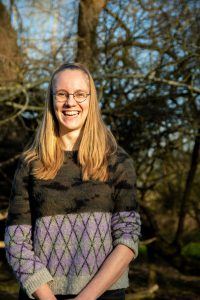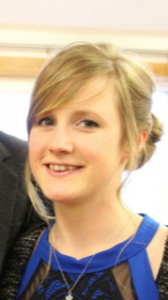 We all have a story to tell.
As researchers, we tell our stories in grant applications, interview panels, conferences and papers. This helps us to inform other researchers, but the technical language and scientific presentation often prevents non-specialists from engaging with our work.
How can we share our stories with the wider public? And how can we use our research to inspire others, and help bring about positive change?
Speaking up for food security
Research plays a key role in addressing the food security challenge [1], but this research is of little use if it remains in an ivory tower. Reaching the wider public and policymakers is imperative to creating transformative change in the food system.
And yet, many researchers still feel that they are trapped in their towers, as they lack the confidence and training to step out and speak up [2].
The Global Food Security (GFS) programme launched the Speak Up for Food Security competition to address this. Following a competitive selection process, we and 10 other UKRI-funded early career researchers were invited to attend a 2-day research storytelling Masterclass, organized by GFS's Maia Elliott and Dr. Steve Cross [3]. We received training in narrative techniques, harnessing emotions and presenting skills, and we were challenged to weave our research into short and engaging stories [4].
Five finalists were selected to compete in the 2020 Speak Up final at the Cambridge Science Festival [5]. There, we told our stories in front of a large audience and a panel of judges, including author and broadcaster Dr. Adam Rutherford [6].
To showcase the diversity of stories presented by this year's finalists, let's go on a journey to explore how their research is helping to create a better food system…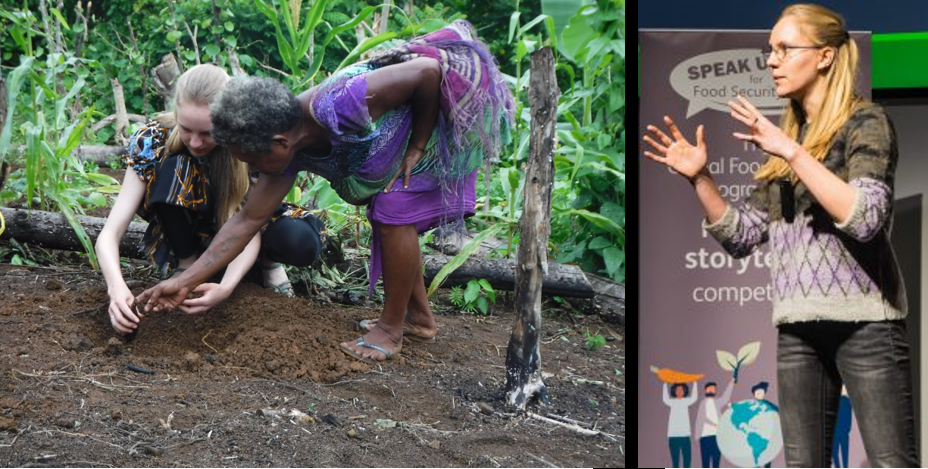 The 2020 Speak Up finalists' stories
"We're running out of fish!", the headlines glare at us. Blame the fishermen for catching too much… Blame the people for consuming too much… But what if the problem is more complex? Fish are now faced with more challenges than ever before. In the past, they could swim happily to their spawning grounds to have their young, but now their journey is filled with obstacles, noise, and pollution. If you were a fish, swimming through the sea, how would you feel? Would the polluted water make it hard to breathe? Would the towering oil rigs frighten you? What about all the boats thundering past? We humans would avoid such potentially life-threatening situations by crossing the street and changing our route. What if fish are doing the same? Nina, from the University of Dundee, is using mathematics to understand how changes in the environment can disrupt fish movement, which may help us to find the fish again.
Finding Fish, Nina Goodlad (EPSRC, Public choice award)
Emerging from the sea before, now step onto the land. Not just any land, but on Papua New Guinea's soil. When you do, you will walk through huge rainforests and spot different animals and plants, including tree kangaroos, birds of paradise and the world's largest banana plant. You will meet farmers who live and work in these forests, planting sweet potatoes, so they can feed their families. If you stay long enough and listen to the people's stories, you will notice that things are changing. Trees are disappearing, the soil is no longer always of good quality, and the weather is being weird, sometimes even ruining crop yields. Luckily, farmers themselves have ideas about how they could adopt their practices to the changing environment. Mirjam, from the University of Oxford, worked together with farmers in Papua New Guinea to figure out what practices might work best. For more of her research and to hear her story, click here.
Once Upon a Sweet potato, Mirjam Hazenbosch (BBSRC, Overall winner)
Remaining on solid ground, now take a better look at the soil beneath your feet. Step into it – trust us, it's worth it – because soils supply the essential water, oxygen, nutrients and root support for our crops, and are thus key to our food system. What can you see and feel? It depends. Some soils have had to endure ploughs, pesticides and fertilizers. They may have become compacted and flood more easily, causing crops to struggle to grow. Others may have had it easier and been looked after better, still containing earthworms and being porous, allowing the absorption of water and nutrients so crops thrive on them. Josh, from the University of Hull, researches what exactly we can do to best manage our soils allowing us to produce the food that we need.
Into the Soil, Joshua Ahmed (Research England)
Climb above the surface into the green life that depends on that soil. Plants need enough water to drink, sunlight on their leaves and air to breathe, in order to thrive. But plants are starting to struggle due to climate change, with increasing droughts meaning that they don't have enough water. Plants are covered in millions of tiny "mouths" called stomata. Every time they open their mouths to breathe, they lose the little precious water that they have left. Sudden and dramatic changes in weather has meant that plants haven't had enough time to evolve and adapt. We can't control the weather, but what if we could help the plants? Emily, from the University of Sheffield, studies genetically engineered crops that have fewer mouths, and lose less water when they breathe, ensuring that they are better able to cope with the rapid changes in the environment that they are experiencing.
A Message from Flora, Emily Harrison (BBSRC)
Let's take a step back from our journey, zoom out, and think about it all for a moment… We need to build a more sustainable food system so we can feed ourselves. But are we also not doing this for future generations? If you had the chance to meet someone from the future, what would you want that person to tell you? That they ruined earth and had to search for another planet where they could grow food? That they programmed a tree which could produce lots of food but only a few could access it? Or that the people managed to come together and built a world in which everyone could grow and eat the food that they need? What duty do we have to build what type of world? Charlotte, from the University of Southampton, examines these questions in her research.
The Moral of the Story, Charlotte Unruh (AHRC)
From stories to reality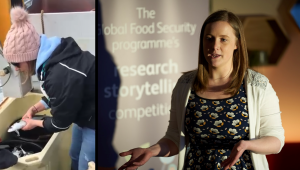 Ranging from mathematical modelling to morality, and from genetic editing and soil science to smallholder farming in Papua New Guinea – the 2020 Speak Up stories were hugely varied!
However, they only scratch the surface of all the research areas that could, and should, be contributing to solving the food security challenge. It may not be immediately obvious how your research relates to the food system, but next time you sit down for a meal, have a think: how could your work help feed the world?
We look forward to hearing your story!
About the authors
Mirjam Hazenbosch is completing her DPhil at the University of Oxford. Her research investigates how agricultural production and biodiversity conservation can be achieved in smallholder farming communities, taking Papua New Guinea as a case study. Mirjam was the winner of GFS' Speak Up for Food Security 2020 competition and you can watch her perform her research inspired story here.
Nina Goodlad is completing her PhD at the University of Dundee, using mathematical models to determine the impact of human activities on the behaviour and movement of marine animals. Nina won the public choice award at GFS' Speak Up for Food Security 2020 competition.
References