In the GFS-FSR programme, 13 collaborative research projects are producing new evidence and recommendations for policy and practice. These projects are based around the UK, in universities and institutes. The research will help create a more efficient and resilient UK food system in a rapidly changing world. The results will help to identify and develop interventions to strengthen UK food security.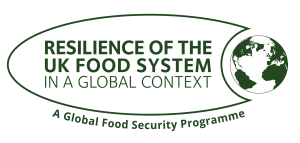 The 13 projects in the GFS-FSR programme
The projects are producing a wide range of outputs and activities, these include reports, papers, workshops, blogs, apps and insight tools. Additionally, the projects collaborate at a programme level to co-author reports and papers, and to engage stakeholders. To find out more about the individual projects, click on the links.