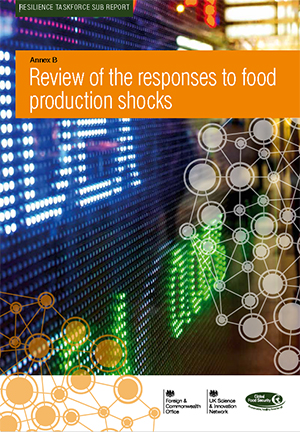 Impacts of extreme weather-related food production shocks can be heightened by protective policy responses that further amplify price volatility and market shocks. Through data analysis, literature reviews and expert interviews this report puts forward potential government and market responses to food production shocks in major crops that might create a more resilient food system.
(You can view PDF documents by downloading a PDF reader. We recommend using Google Chrome or Mozilla Firefox web browsers.)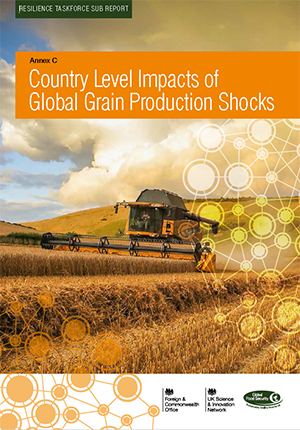 This report examines the impacts of potential extreme weather-related shocks to global grain production at a country level. Key recommendations include encouraging countries to take measures to reduce their exposure to grain production shocks, and more public-private partnerships to play a role in lessening the impact.
(You can view PDF documents by downloading a PDF reader. We recommend using Google Chrome or Mozilla Firefox web browsers.)