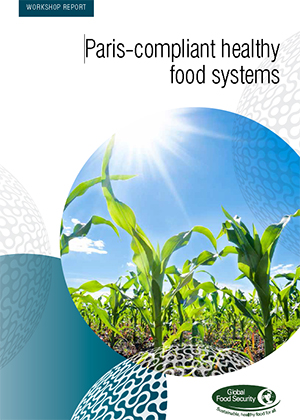 With the global food system as a whole currently responsible for around 30% of total anthropogenic greenhouse-gas emissions, the agri-food sector must adapt if we are to meet the terms of the Paris climate agreement. This report details discussions at an interdisciplinary workshop considering what a Paris-compliant healthy food system might look like in practice, and mechanisms by which this kind of food system might be realised.
(You can view PDF documents by downloading a PDF reader.)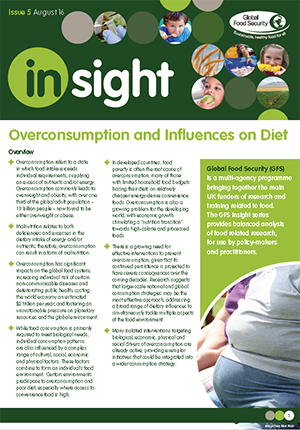 GFS Insight aims to offer a balanced and interdisciplinary representation of the current state of knowledge in a particular area relating to food security. This issue outlines the global impacts of overconsumption, exploring the varied range of dietary influences that lead to overconsuming and potential interventions for prevention.
(You can view PDF documents by downloading a PDF reader.)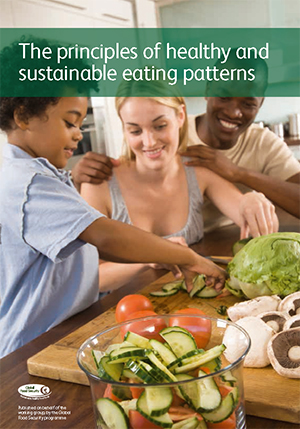 Document Information:

PDF 2MB

Date:

June 2015
This report details outcomes and recommendations from three interdisciplinary and cross-sector working groups, considering principles of healthy and sustainable eating patterns, consumer behaviour, and sustainable consumption and growth. These working groups met as follow-on to the Green Food Project, 2012, that examined the challenges of simultaneously increasing food production and improving the environment.
(You can view PDF documents by downloading a PDF reader.)